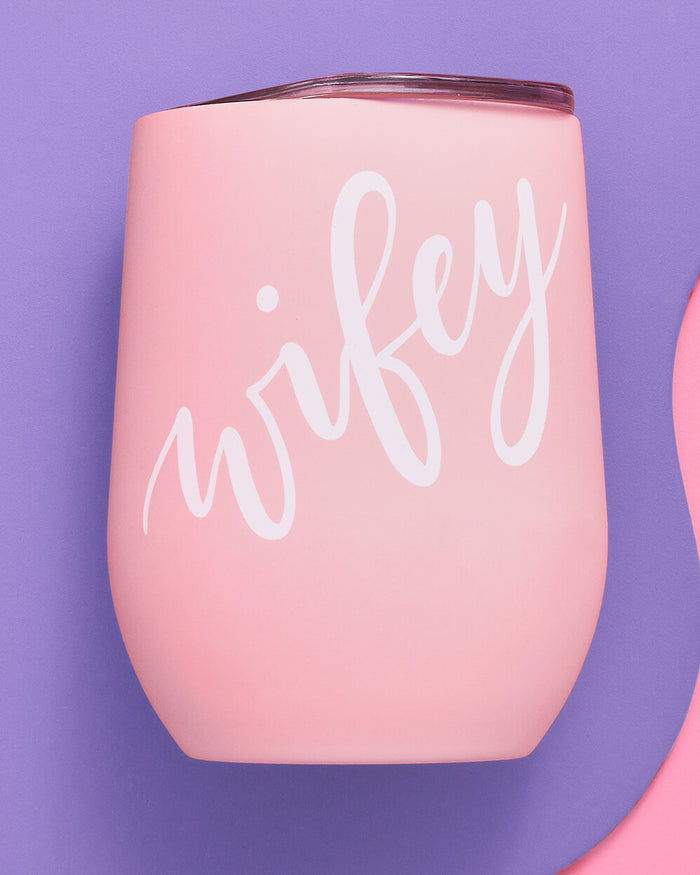 Wifey Tumbler
Wife of the Party: To-go style
 4.5" tall matte pink + white "Wifey" wine tumbler
 Stainless steel cup holds 12 oz of preferred beverage!
 100% dishwasher safe. Use again and again!
And this wife needs a refill, ASAP! Show off with this pretty as a picture pink + white "Wifey" tumbler - whether you take it to the pool, the beach, your backyard… Who cares?! You've got the cutest one around.