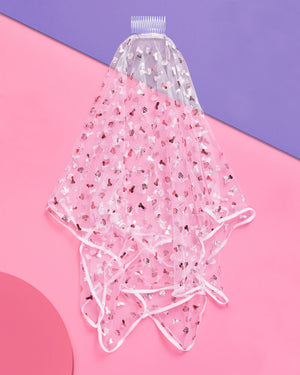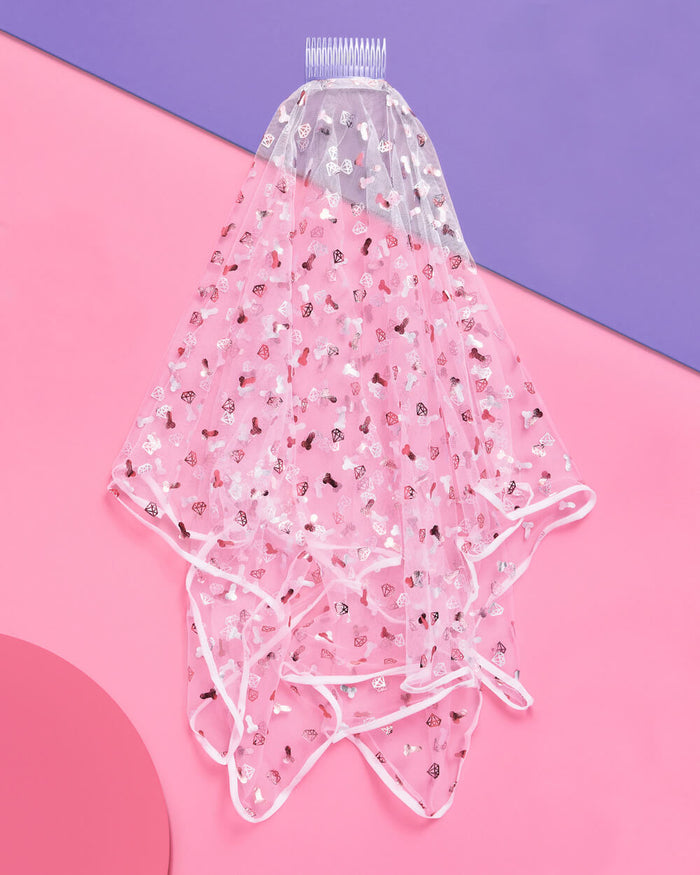 Sorry Mom Veil
Our bestseller for a reason.
 Rose gold + silver foil penis and diamond print
 Veil measures 18" from top to bottom
 Wrinkles? Our veils are 100% iron-friendly.
Okay, let's be honest - When else are you going to get the chance to wear a penis-covered veil?! This look is sure to turn heads, but that's what you wanted.. Right? ;) Cue the "sorry" text to Mom.