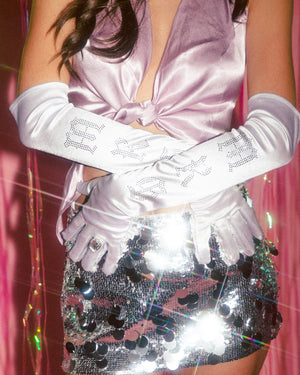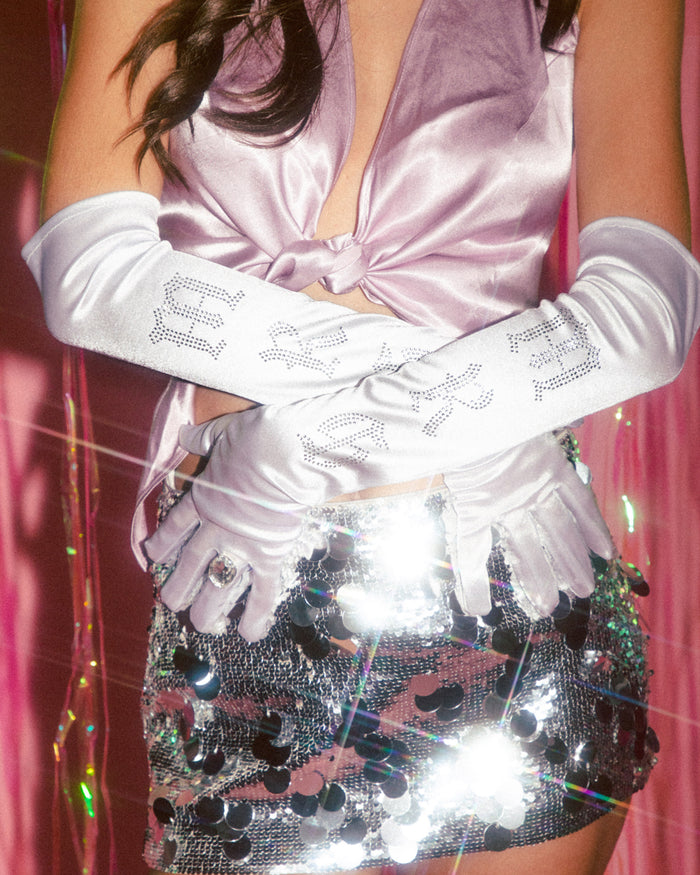 MRS Gloves
Is it you? Are you the drama?
 White satin opera gloves
 Rhinestone MRS logo + ring finger gem
 Gloves measure 17" from top to bottom
Pair with that little white dress, or maybe even wear them as an after wedding party accessory? Whatever you choose - the answer is yes. You are the drama.