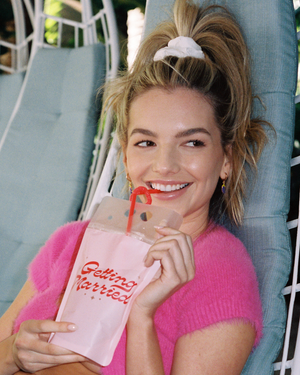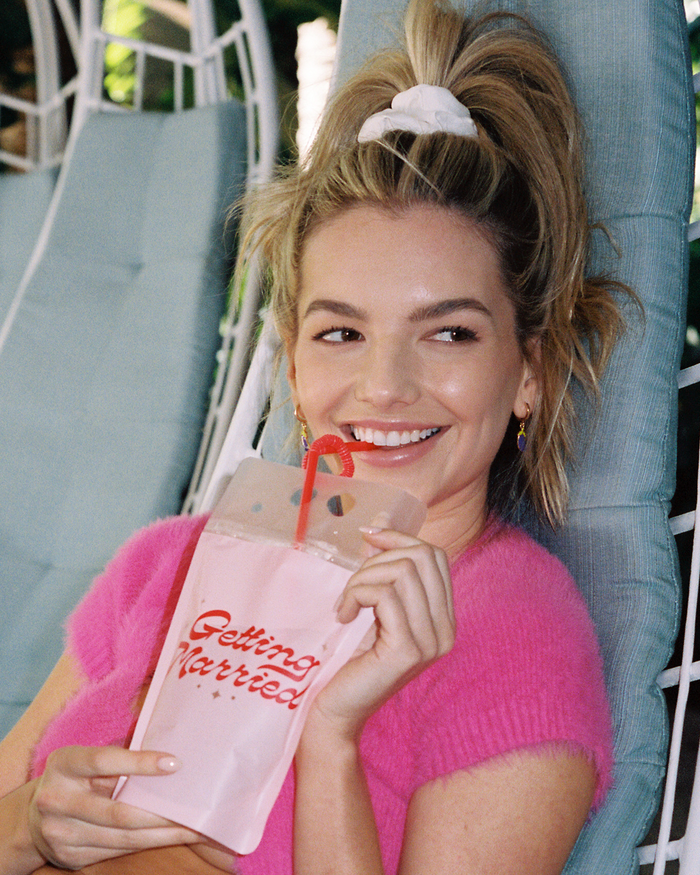 Getting Married Sippers
Getting Drunk? Both?
 Fits 15oz of your favorite bev - no need to refill constantly!
 2 "Getting Married" + 14 "Getting Drunk" reusable drink pouches
 Comes with 16 red twirly straws
Here's what we know: one of you is getting married, and all of you are getting drunk. Spills happen, but with these sippers - you guys will be #teamnospills. Remember Capri Sun? This is basically that, but *better*. Fill with your adult juice of choice, sit back, relax.