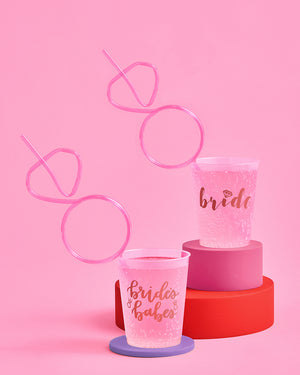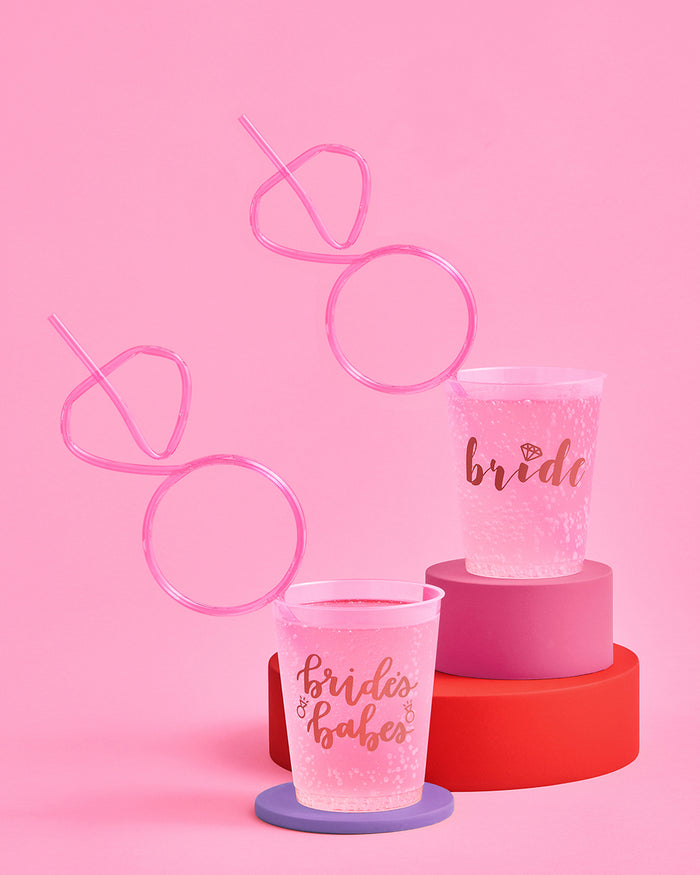 Totally Diamond Set
Extension Pack!
 Quantity: 4 light pink diamond shaped straws
 Measurements: 12 x 3.5 inches (not that size matters)
 100% dishwasher safe. Use again and again!
You know what? You *can* sip with us. Make your mark with our totally grool pack of 4 diamond ring straws. This pack was designed as an add-on to our Totally Fetch Set - because with bach parties, our mantra will forever be "the bigger the better."