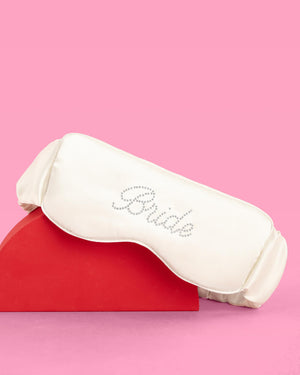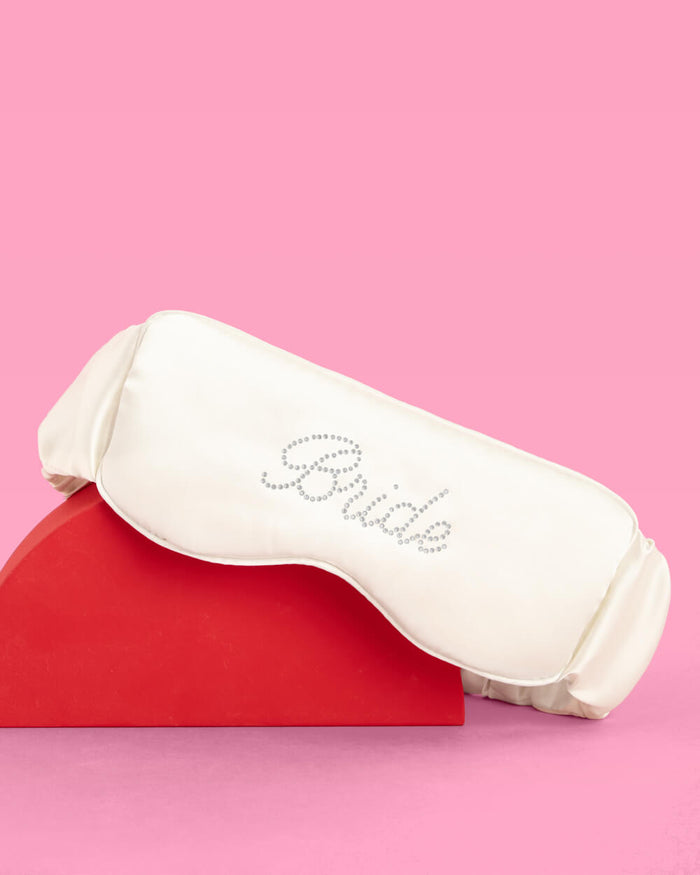 That Bride Eye Mask
For That Girl.
 Ivory satin w/ wide elastic band
 Rhinestone Bride logo + ivory piping
 Comfortable fit for all night long
Embody "That Bride" with this eye mask. We all know "That Girl", but have you heard of "That Bride"? In essence, it's the definition of having your shit together. Start with this eye mask, drink a green juice + schedule a pilates class. You'll be her in no time.