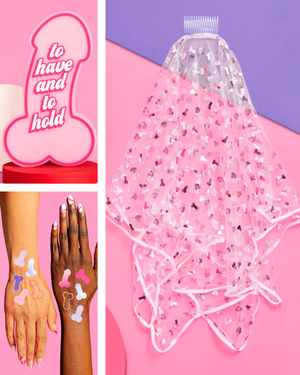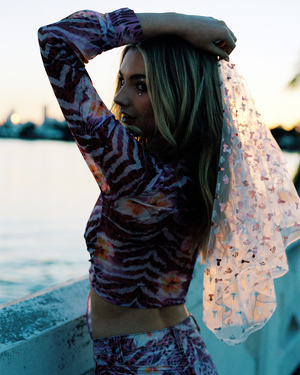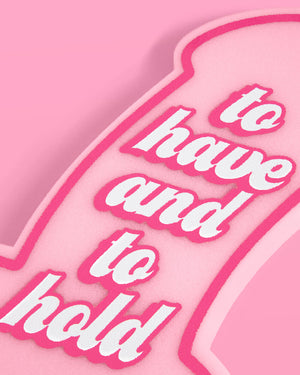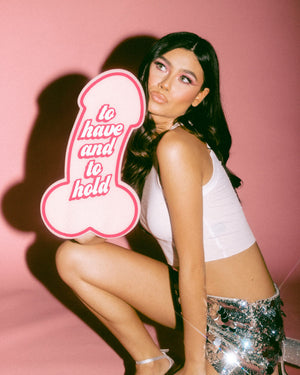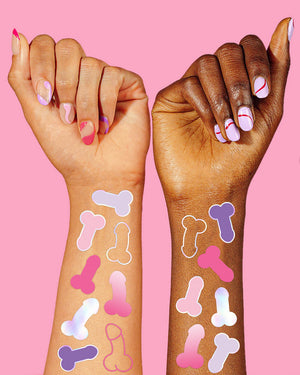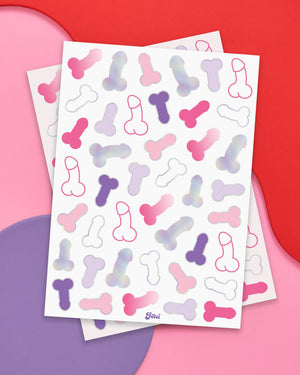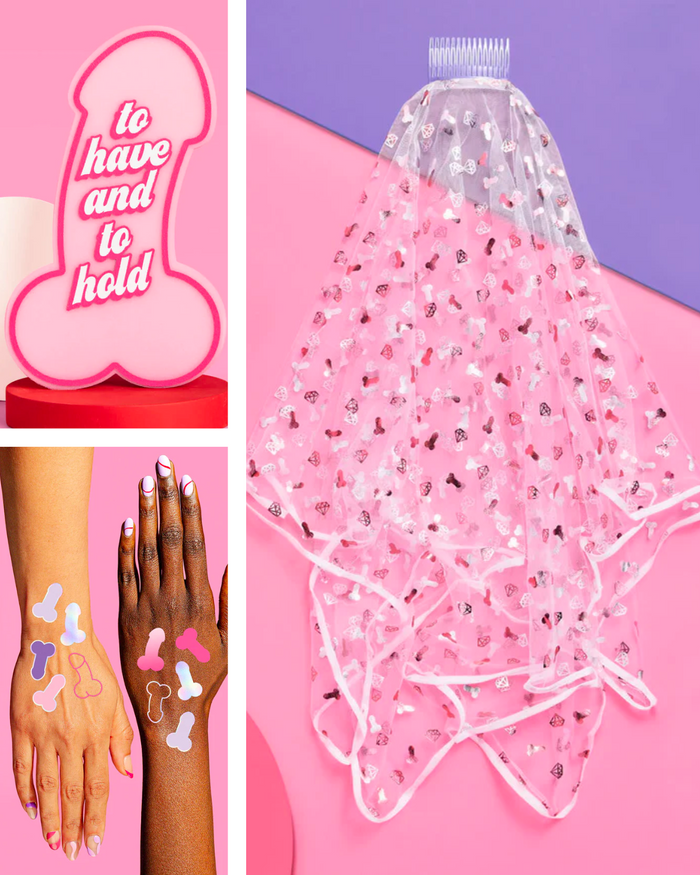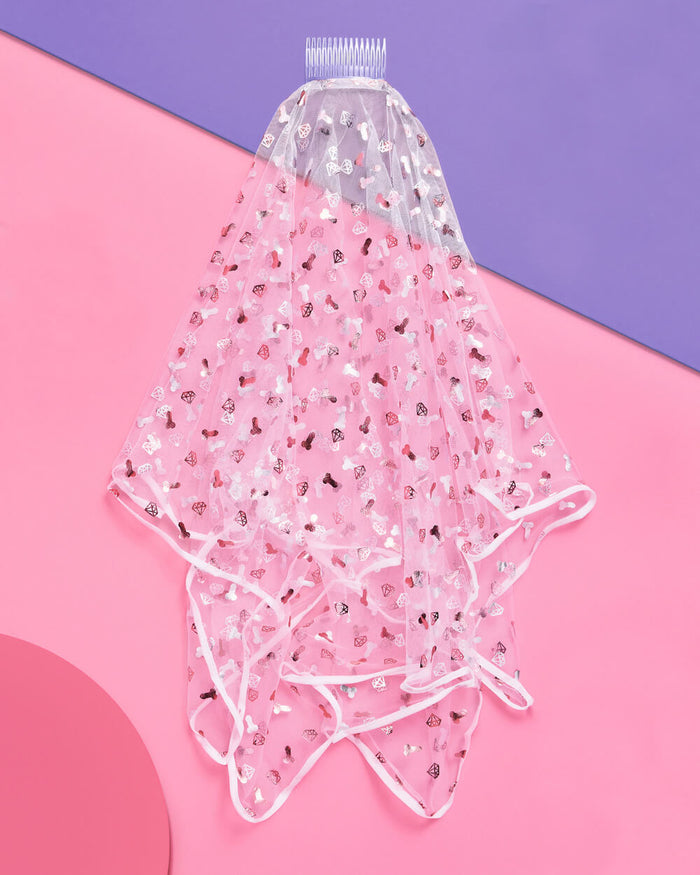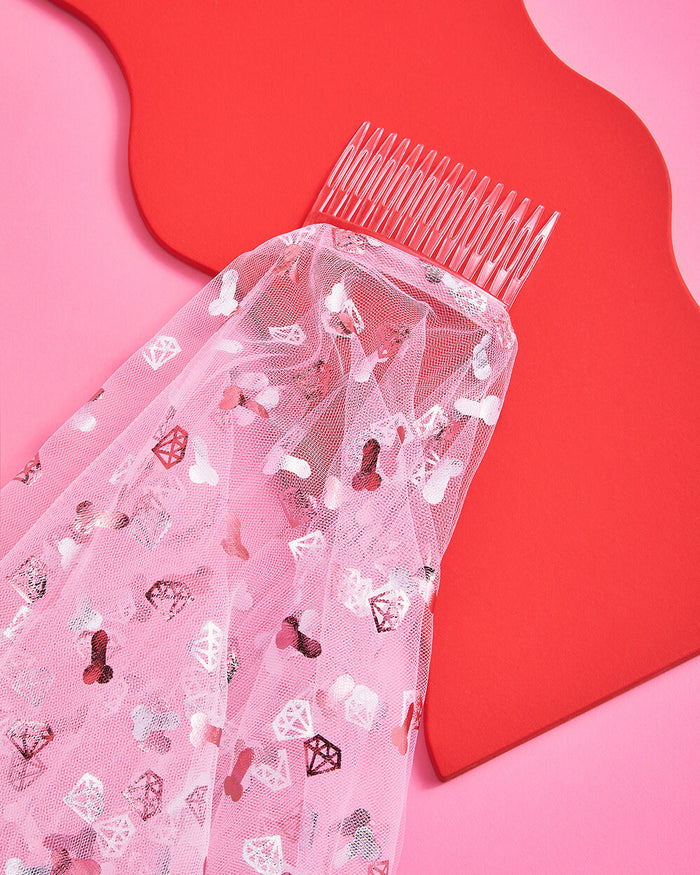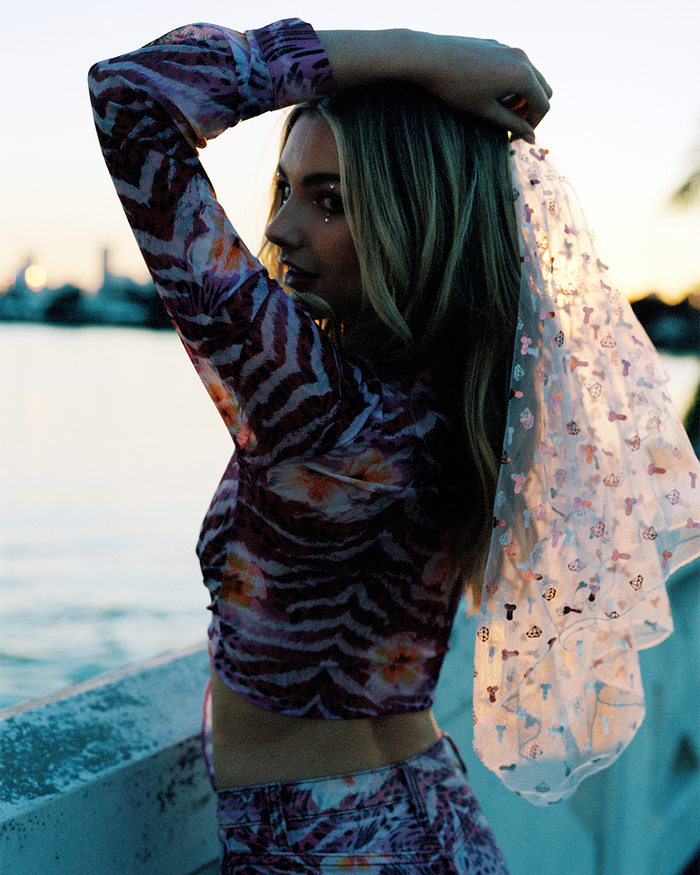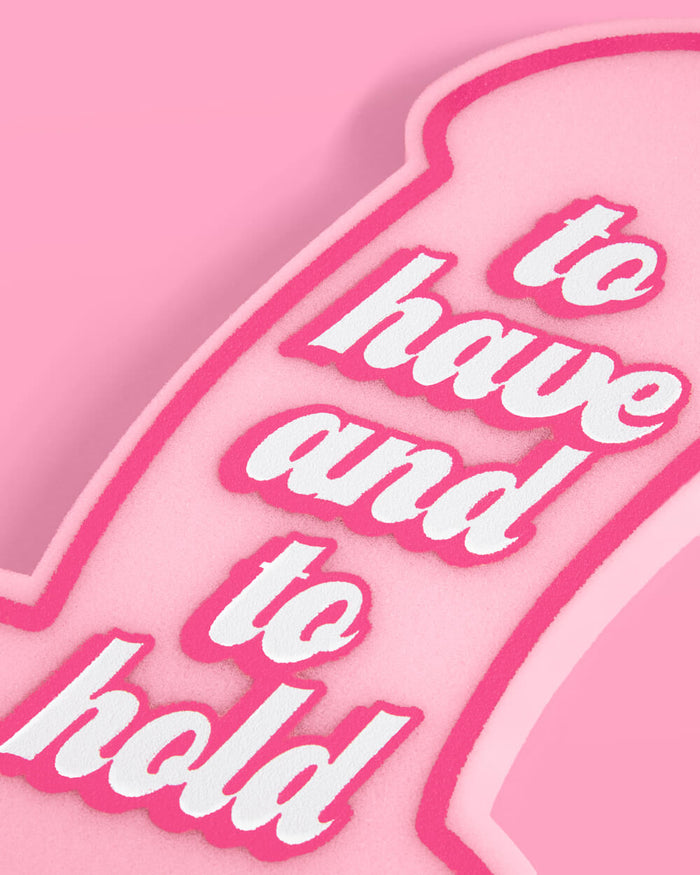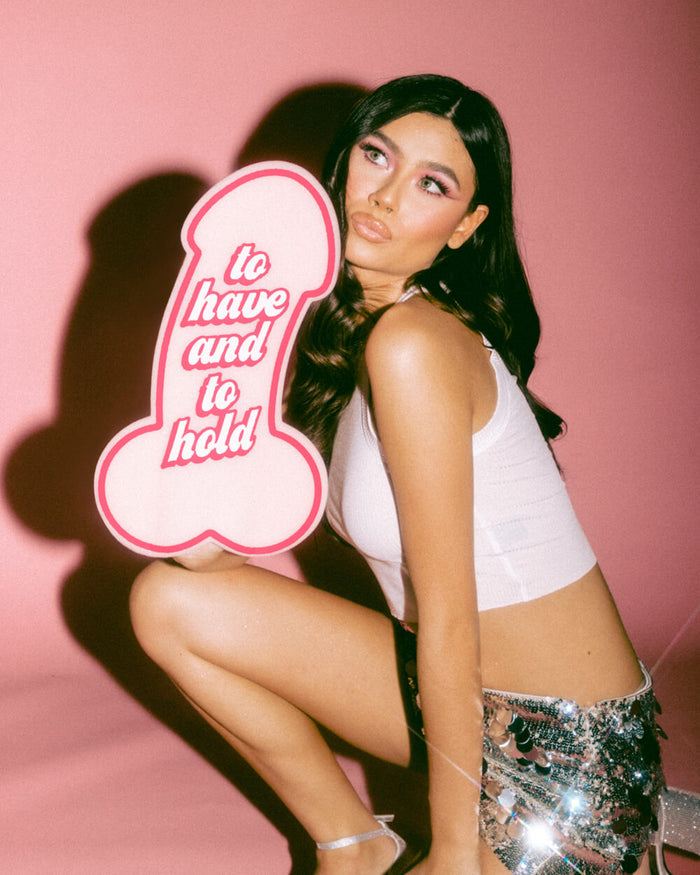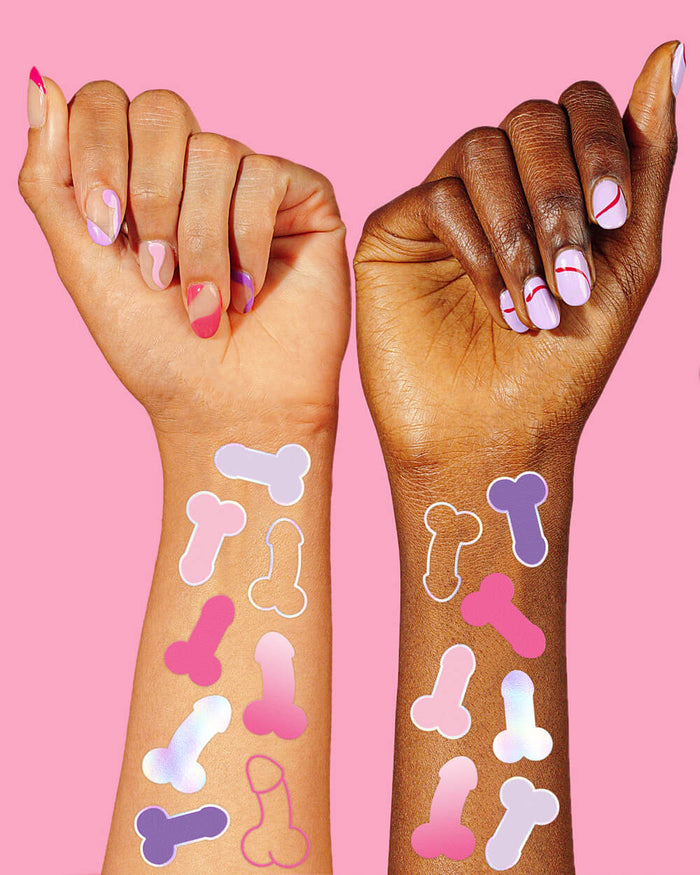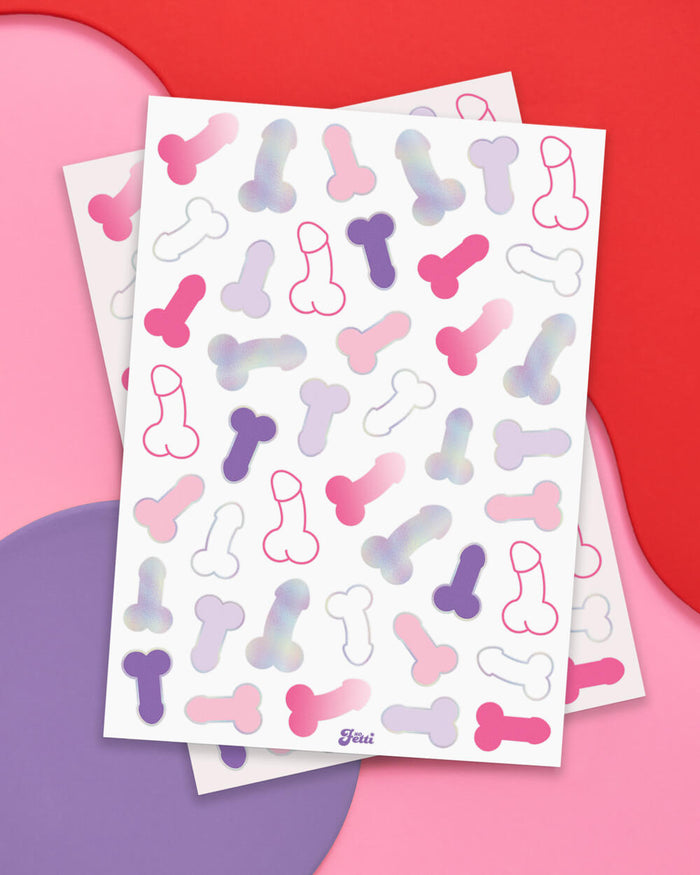 Sorry Mom Pack
These are bestselling for a reason.
 Rose gold + silver foil penis and diamond print 18" veil
 18" foam finger for all hand sizes
 84 temporary tattoos in full color + iridescent foil
Okay, let's be honest - When else are you going to get the chance to wear penis-covered accessories?! This look is sure to turn heads, but that's what you wanted.. Right? ;) Cue the "sorry" text to Mom.