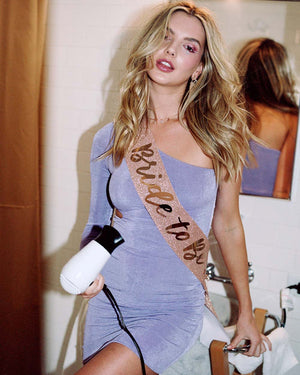 Bling Ring Sash
Put a ring on it. 
 Rose gold glitter sash w/ rose gold foil 
 Measurements: 3.5in. wide; 33in long
 Adjustable size, diamond pin included
He put a ring on it, so we put some glitter on a sash. And before you ask... Yes, we did extensive testing to ensure that this sash does not shed glitter. The only things sparkling will be your ring + this sash.