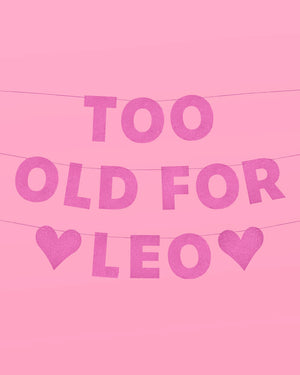 /
Too Old For Leo Banner
...too young for harry

Too Old For Leo Banner, 5 feet
 Pink glitter finish - think sparkly + luxe.
 Pre-strung and ready to party
As the legend goes, after turning 25 - you've hit the leo limit. Not to worry! We're big fans of aging over here at xo, Fetti and it only gets better with every year. Show leo what he's missing by throwing the hottest bday party yet!