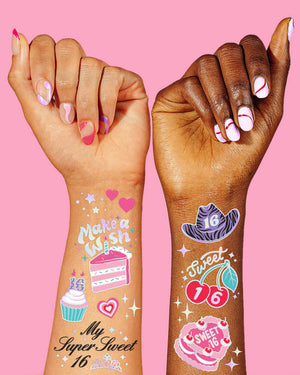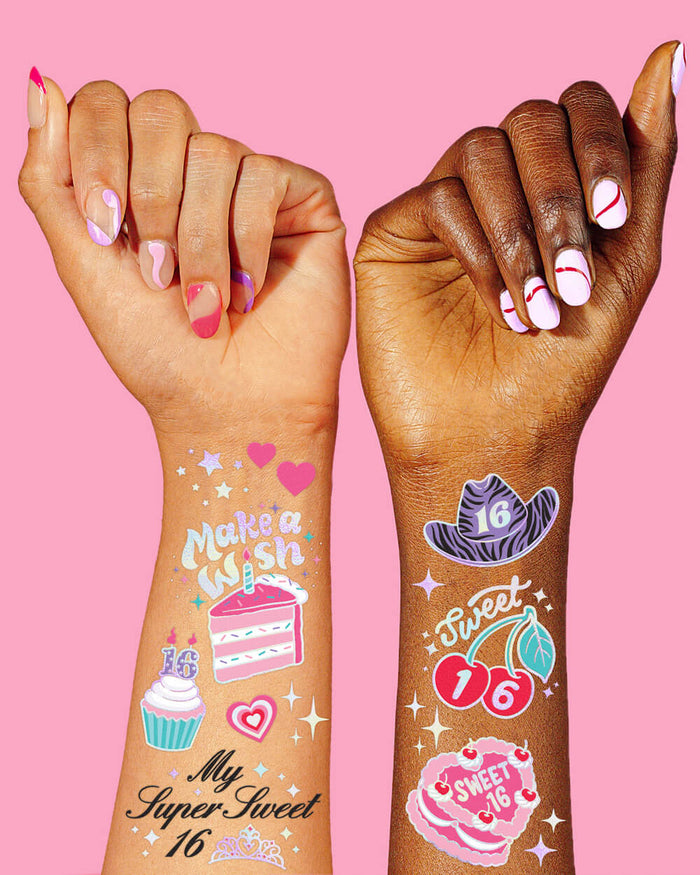 Super Sweet 16 Tats
Make a wish.
 Quantity: 42 temporary tattoos
 Measurements: 8.25" x 6" sheet
 Full color with iridescent metallic foil
We're serving nostalgia with these MTV inspired temp tats. Put on your sparkliest dress, throw a tantrum + get ready to have the night of your life My Super Sweet 16 style.