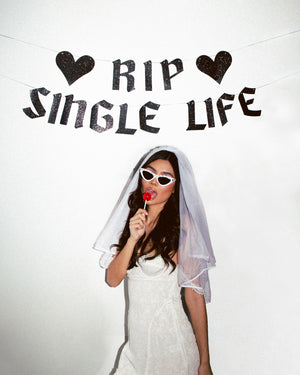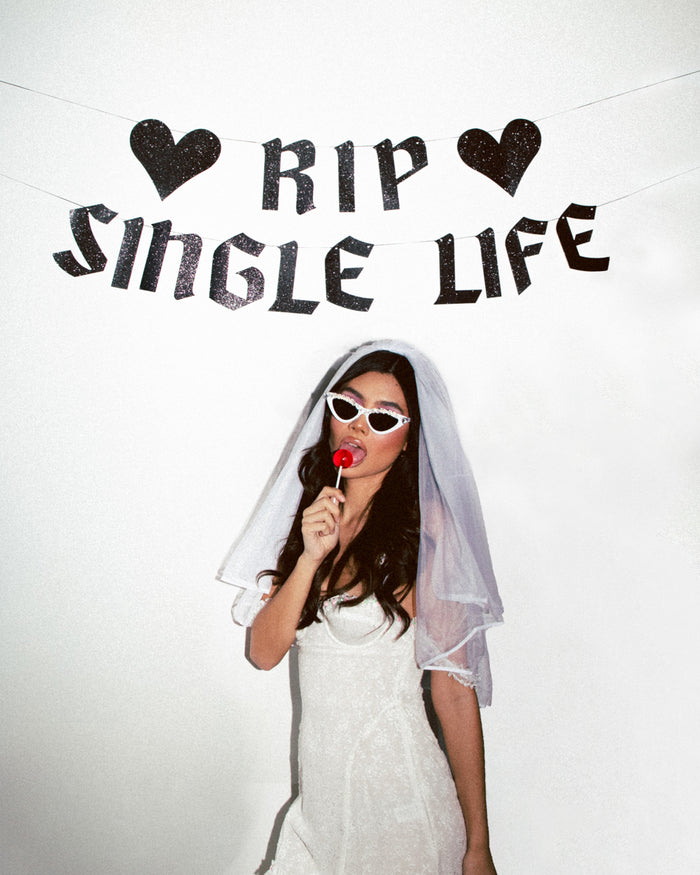 /
RIP Single Life Banner
But, did you die?
 RIP Single Life Banner, 5 feet
 Black glitter finish - think sparkly + luxe
 Pre-strung and ready to party
After the night you + your girls are about to have, the burning question will be: but, did you die? Make it one for the books because your bff's tombstone is about to be engraved. It's bride or die, bitch.