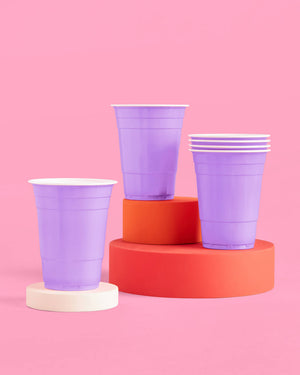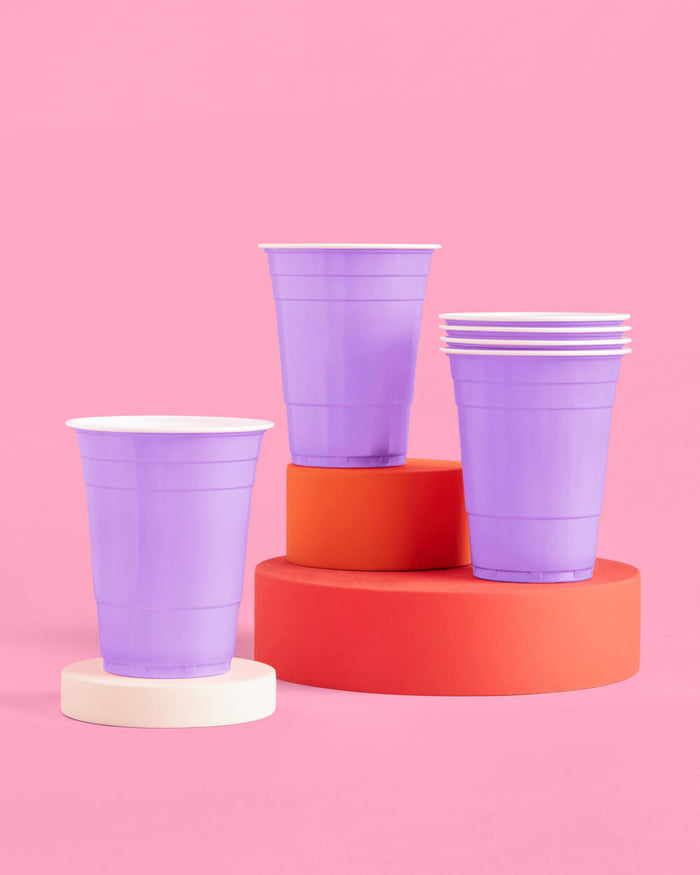 Lavender Haze Cups
Stay in that haze.
 Fits 16oz of your favorite bev!
 50 cups per order.
 Made of matte lavender plastic + perfect for any party.
Keep that lavender haze going with this set of cups. Perfect for setting the mood, and keeping the party going all night long.