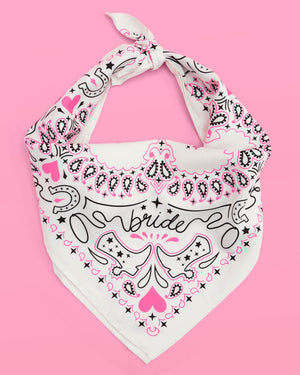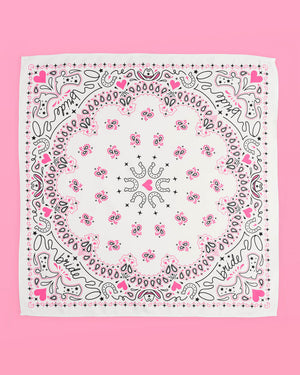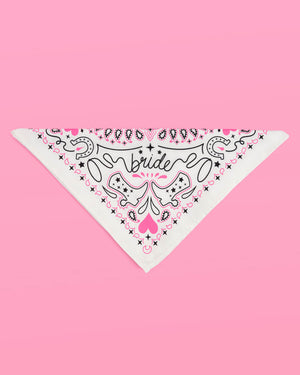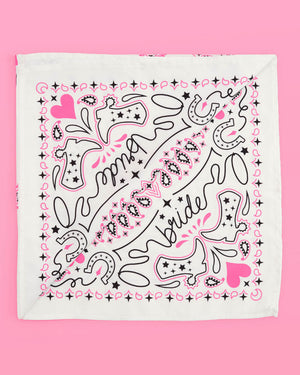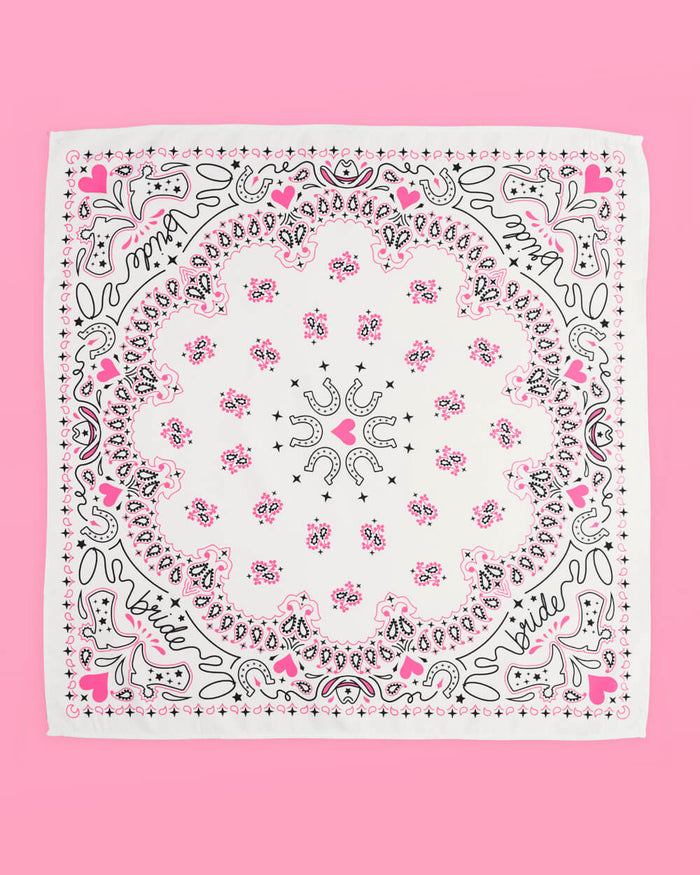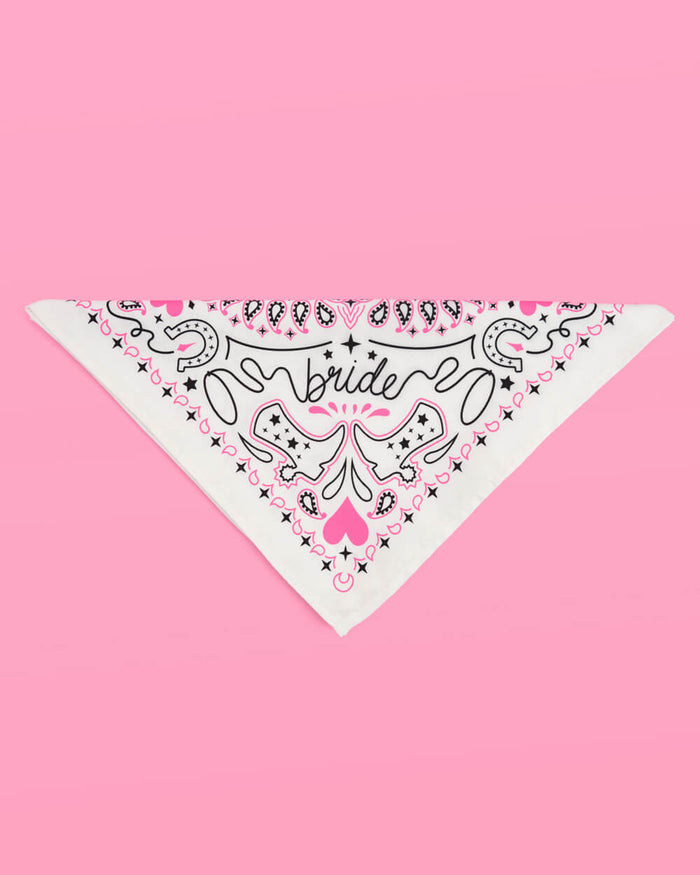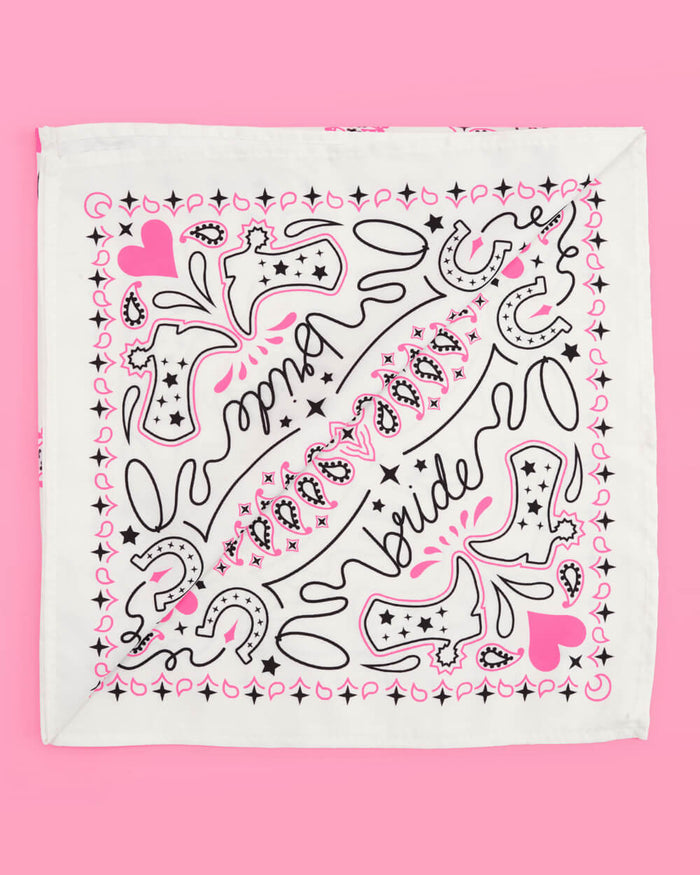 Last Rodeo Bandana
Yeehaw, bitches.
 Pink + black design on a white bandana
 Bandana measures 22" x 22" - the perfect size
 Wrinkles? Our bandanas are 100% iron-friendly
It's the Bride's Last Ride, and nothing says "I'm the Bride" like this bandana. Turn up in Nashville with our extra rowdy bride bandana that guarantees you'll find yourself at a late night honky tonk screaming "One more song!". Yeehaw, bitches.