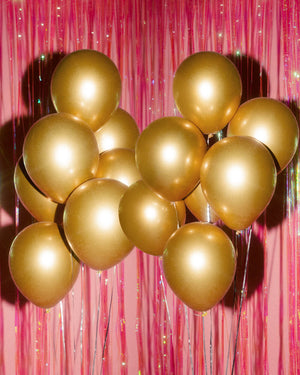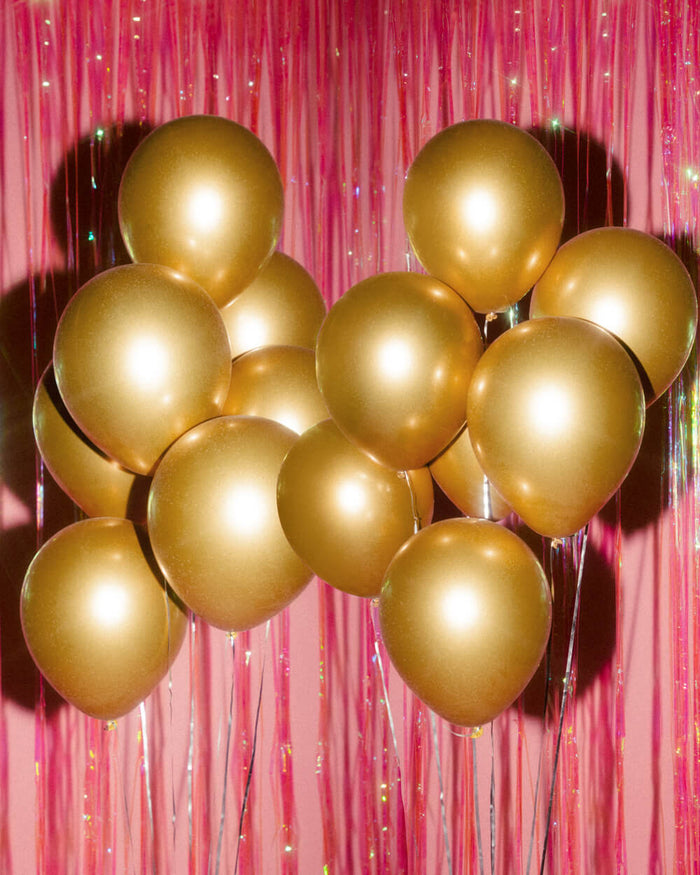 Gold Chrome Pack
Chromatica who?
 25 gold 12" latex balloons
 Chrome finish - think shiny, metallic, luxe.
 These balloons will only float with helium.
Channel your inner Lady Gaga and throw the chrome ball of the century. Whether you're having a birthday, bach, or Saturday night hang.. Strut it out, walk a mile. Serve it ancient city style.