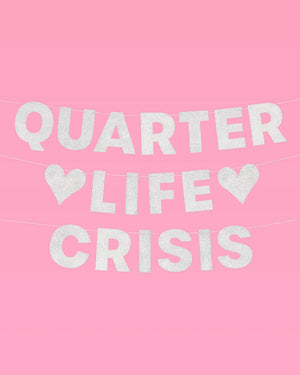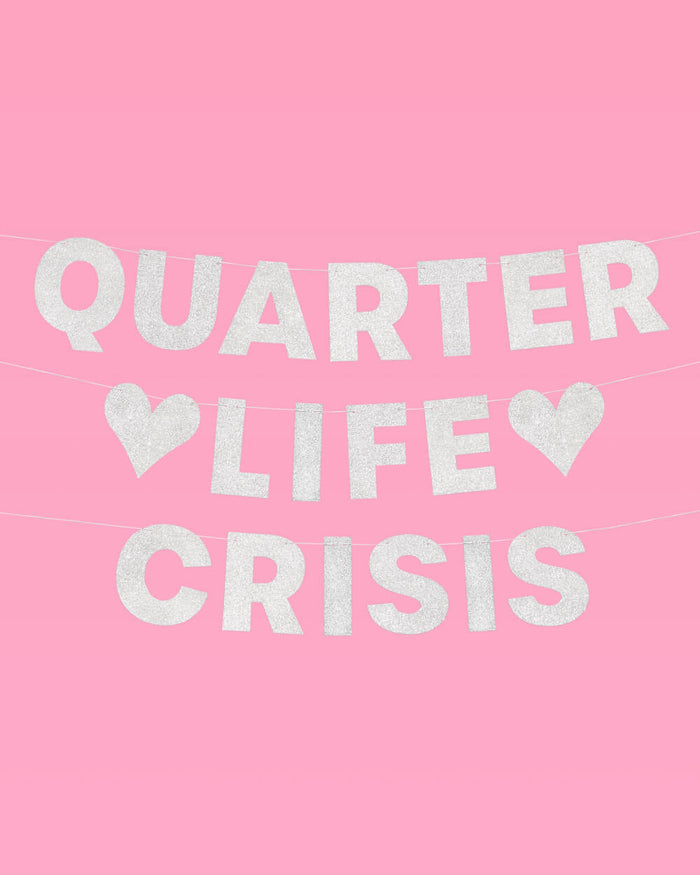 /
Crisis Averted Banner
You're twenty something, congrats!
 Quarter Life Crisis Banner, 4 feet
 Silver glitter finish - think sparkly + luxe.
 Pre-strung and ready to party
Some of your friends have kids, some barely have jobs and you can't figure out if Instagram's cheugy or not. No worries - you're still a smoke show and you've never been smarter. Crisis averted! Now grab a drink and revel in your youth before the next crisis hits... *the mid life one*.