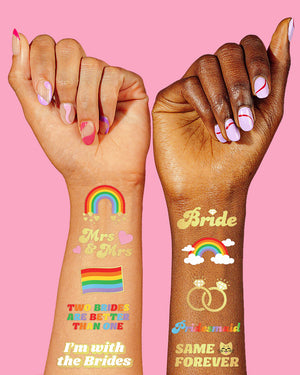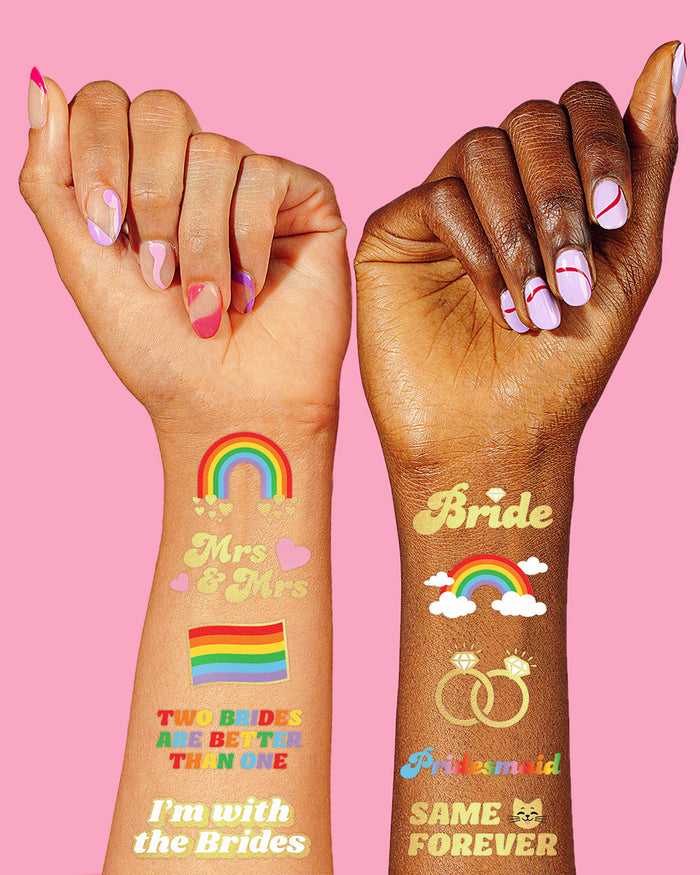 Bride Pride Tats
Here Comes The Brides!
 Quantity: 54 temporary tattoos
 Measurements: 8.25" x 6" sheet
 Full color with gold metallic foil
Just got engayged? Parade your pride with these colorful tattoos for both prides-to-be and the whole pridesmaid squad. Love wins and we are definitely here for it. After all, two brides are better than one!