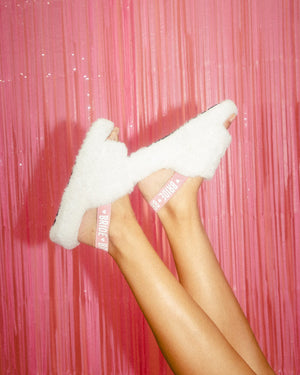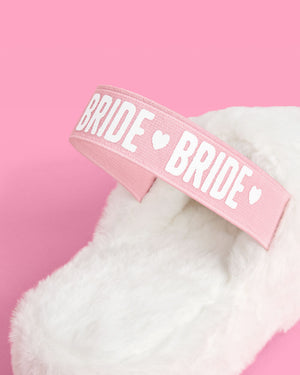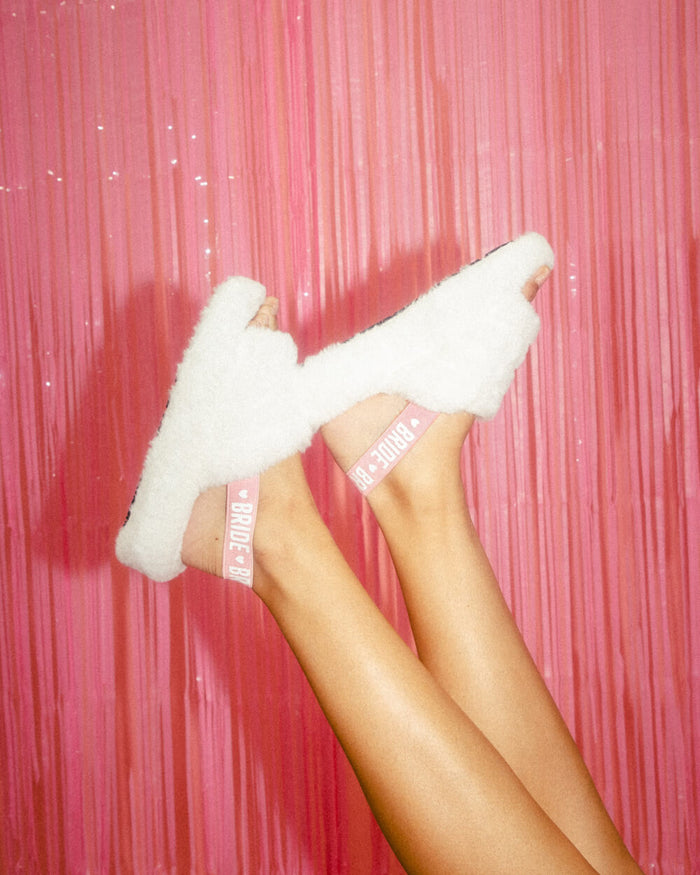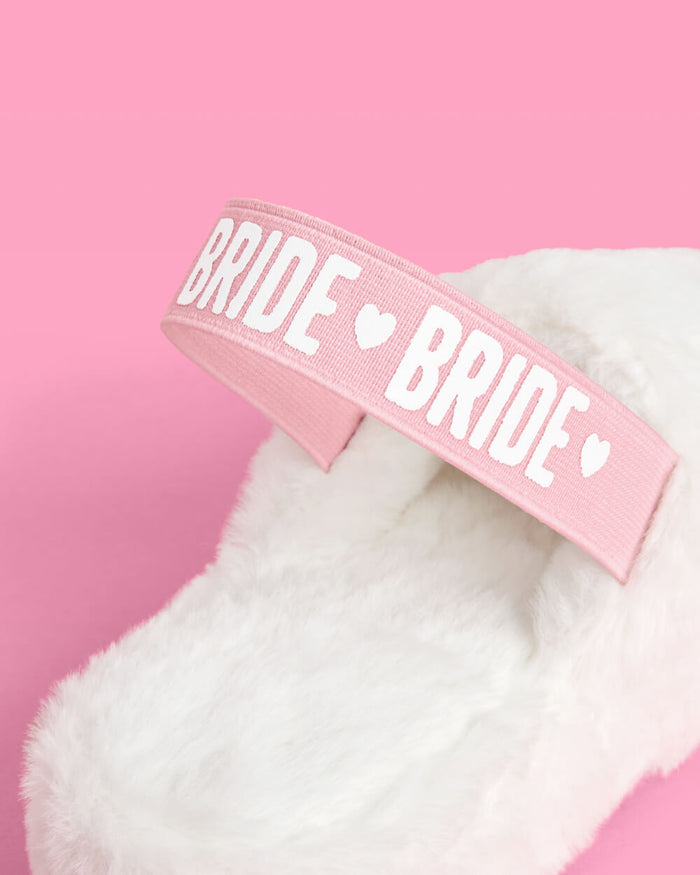 Bride 2 Be Slippers
Keep it comfy-cozy.
Cozy white faux fur, 1.75" platform
Bride logo on pink elastic
Two Sizes: Sm/Md (5-8.5), Md/Lg (9-12)
Your fiance won't be the only thing making you feel like you're on cloud 9! From the house to pilates to the bach, these slippers let everyone know you're the bride to be!