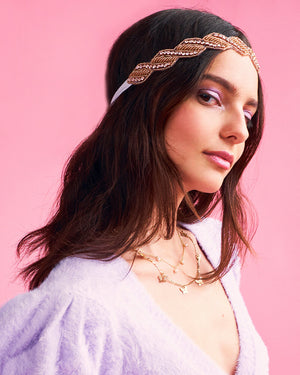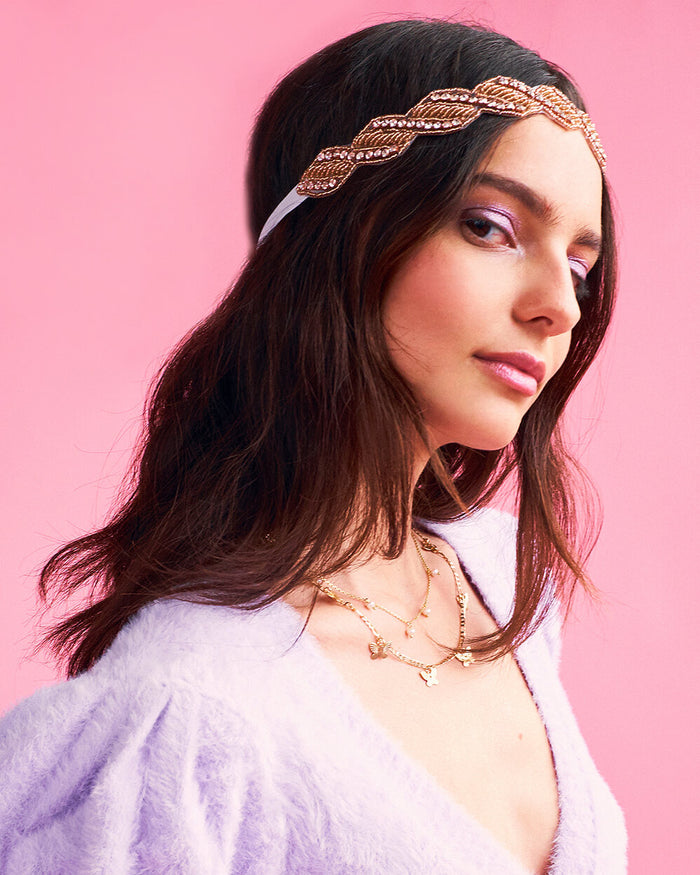 See Your Halo Veil
This veil is everything you need and more.
 Rose gold crystal headband attached to a silky veil
 Veil measures 18" from top to bottom
 Looking for a sash? We suggest this one!
We just took your two favs - crystals + rose gold - and made probably the coolest veil you'll ever see. Give Queen B a run for her money with this halo of a veil that's destined to make you the center of attention all night long.