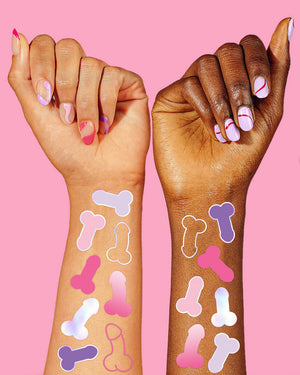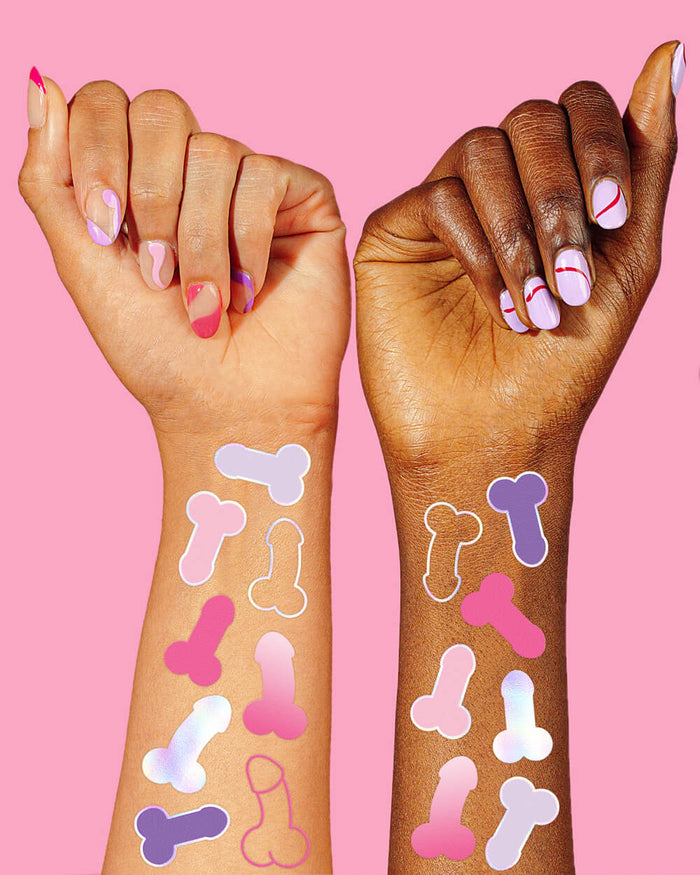 Same Tats Forever
You know what we mean.
84 temporary tattoos
Measurements: 8.25" x 6" sheet
Full color + iridescent metallic foil
For when you have an Instagram aesthetic to maintain, but the bride requested a 🍆 themed bach party. Pretty enough to wear to the bar, naughty enough to bring someone back home after the bar.