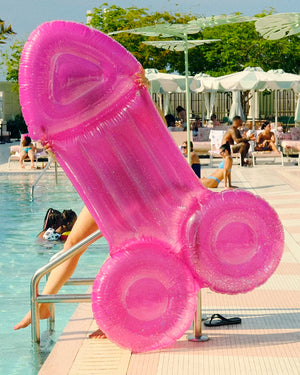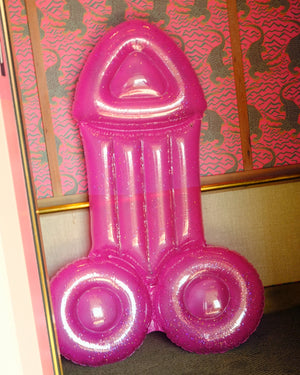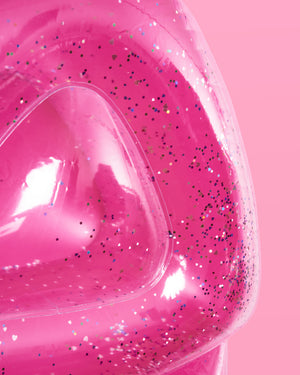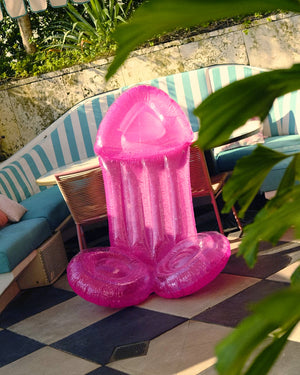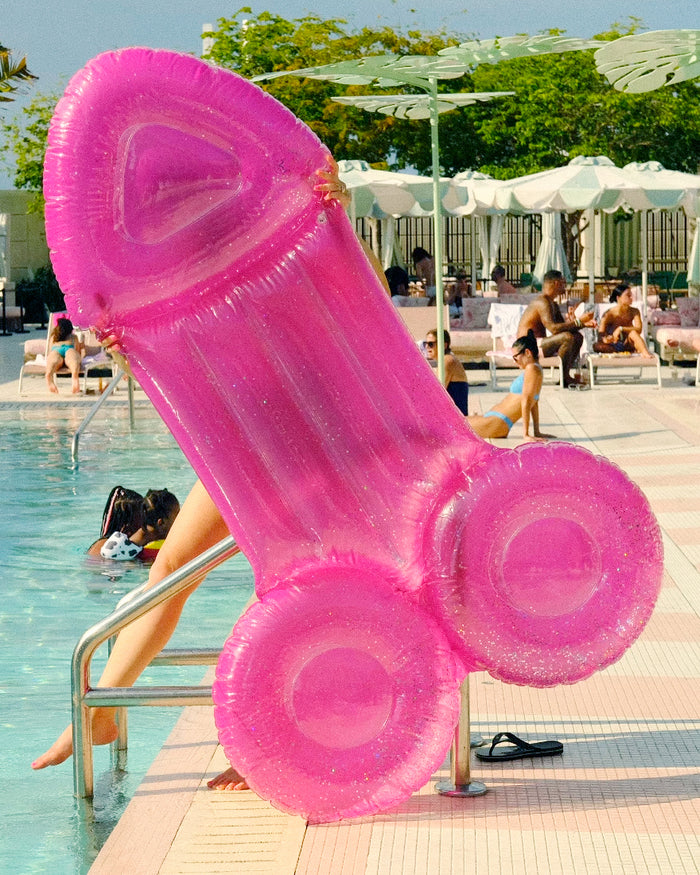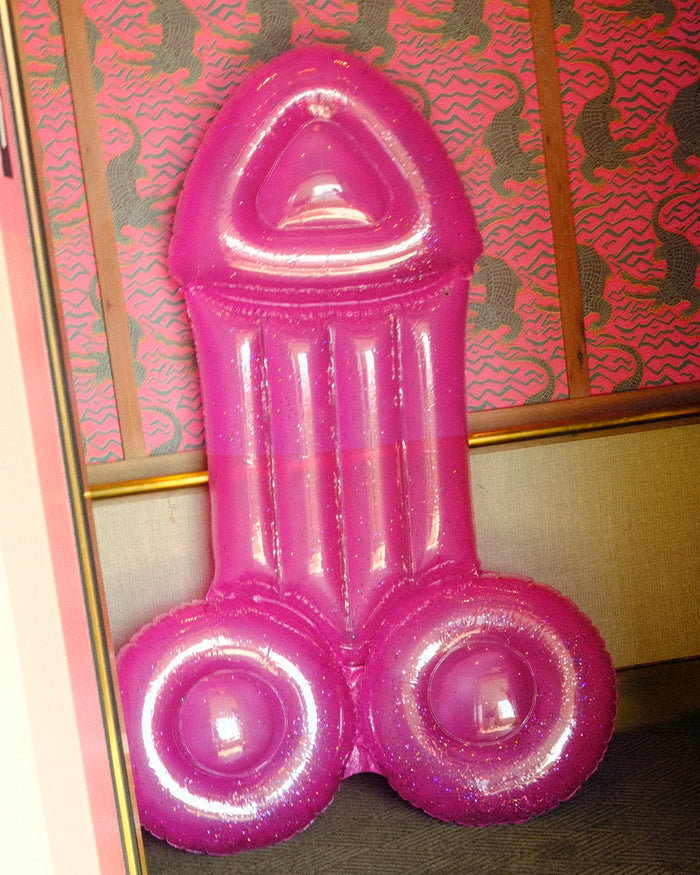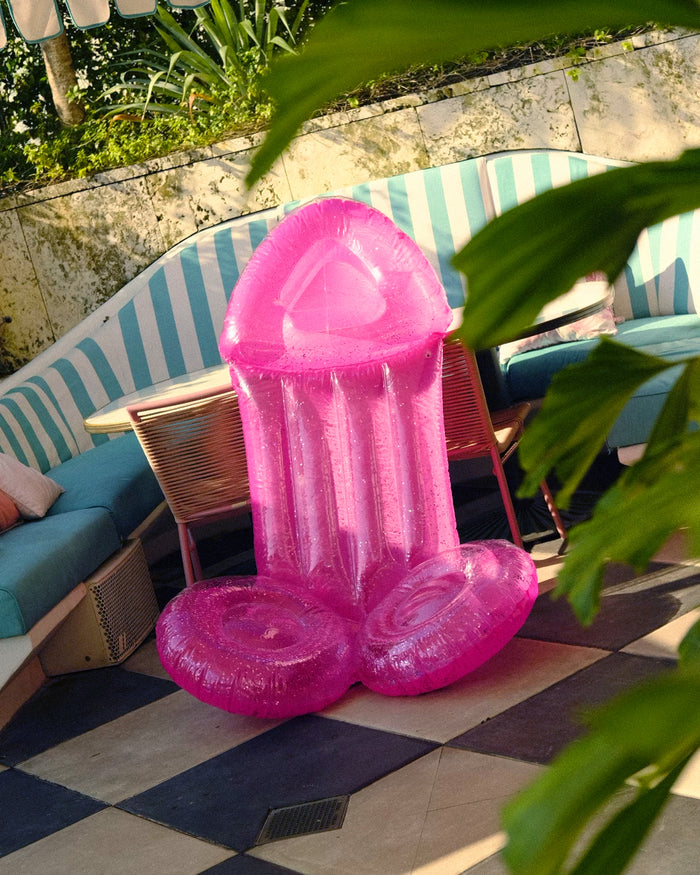 Same Pool Float 4Ever
Made ya look.

6 foot inflatable pool float

Hot pink + multicolor glitter

Includes repair kit
OK, but, tell Mom to look away - you've got a bangin' bach party to throw! (No pun intended.) Regardless if your Bride wants p*nises or not, this glitter p*nis pool float is a MUST for your pool side bach weekend.