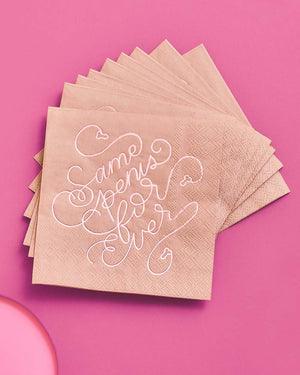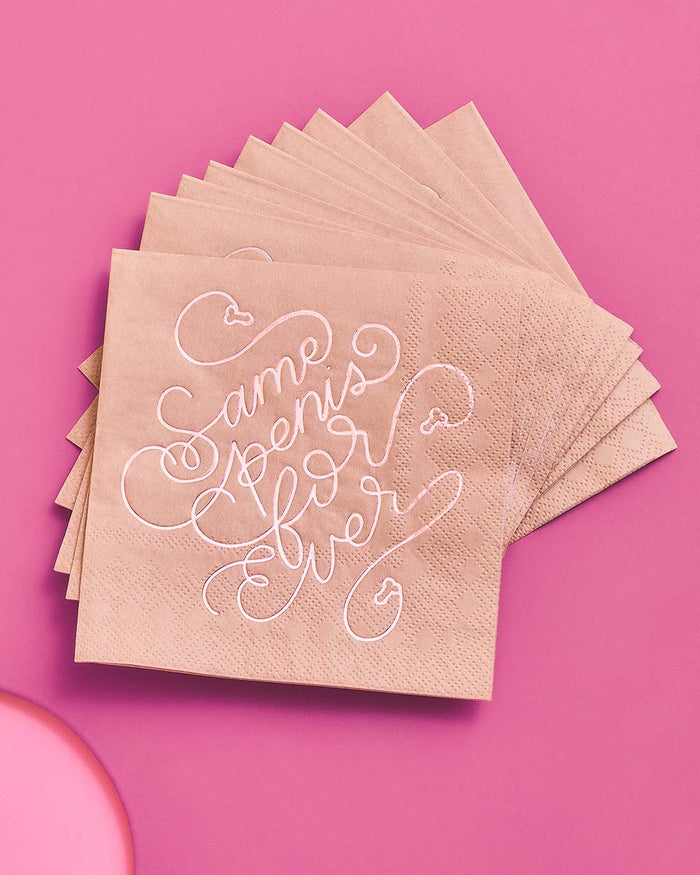 Same Penis 4ever Napkin
Naughty, but make it cute.
 Includes: 50 3-ply paper napkins
 Measurements: 5x5 in, perfect cocktail size
 Extra shiny rose gold foil logo on blush napkin
A napkin that looks like it belongs at the Bridal Shower, but once grandma gets her glasses.. it's game over. Pair with our equally cheeky Same P*nis Forever koozies, and we call that a surprise party.