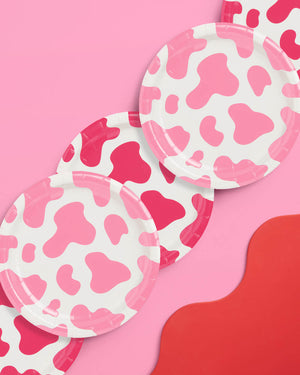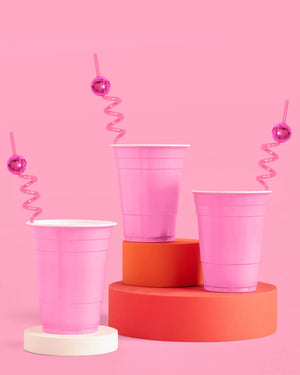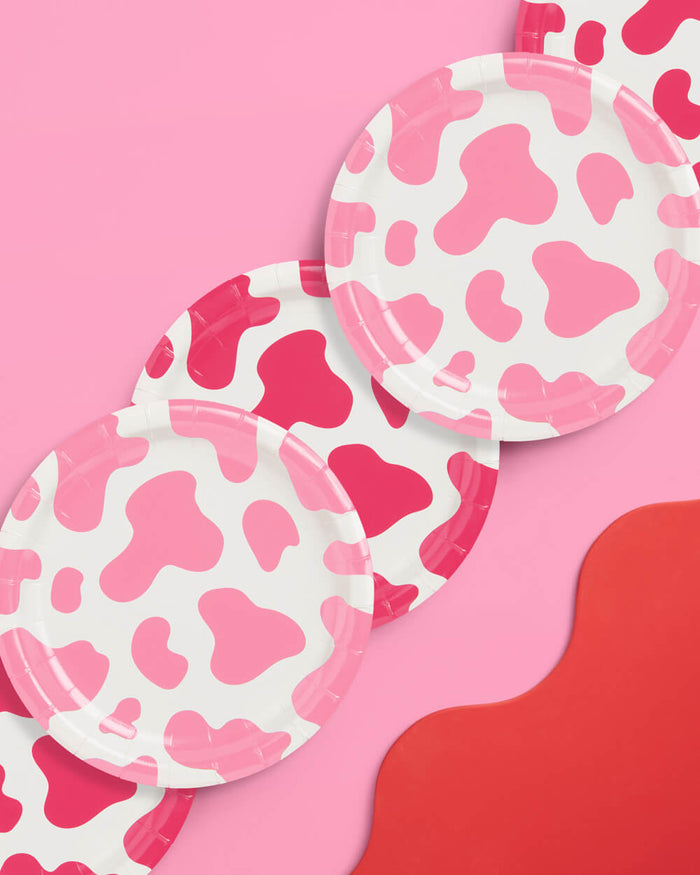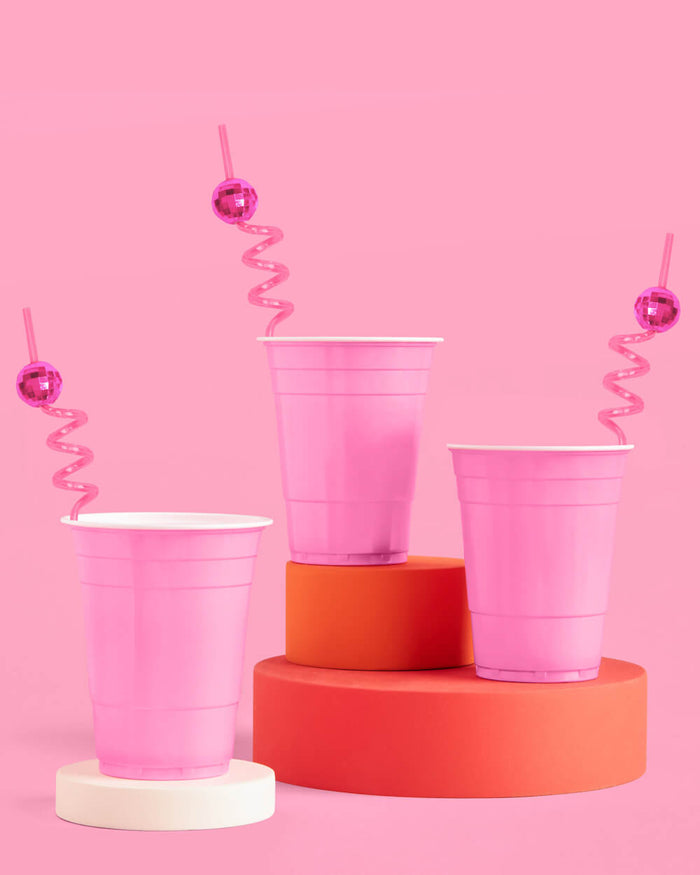 Pink Hoedown Plates
Yeehaw Bitches.
 24 cow print 9" paper plate set
 Shades of pink and white with a glossy finish
 2 color ways: light pink + hot pink; 12 pcs per color
Certified to turn the hoedown up to a ten - party like it's the gold rush and you just struck gold. Whether it's your bride's last ride, a space cowboy birthday or you just really like cows.. Giddy Up!