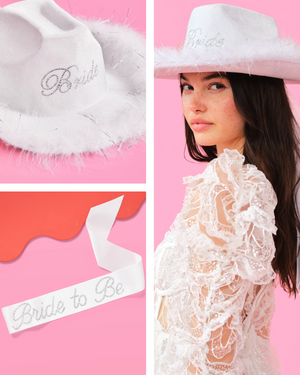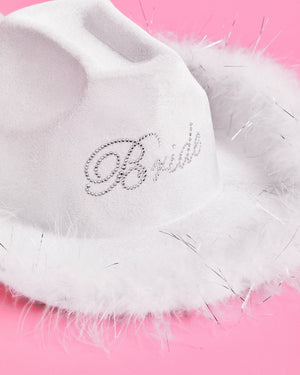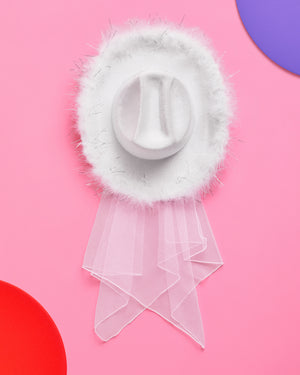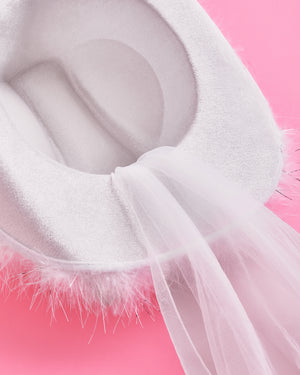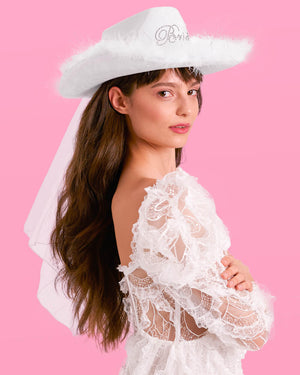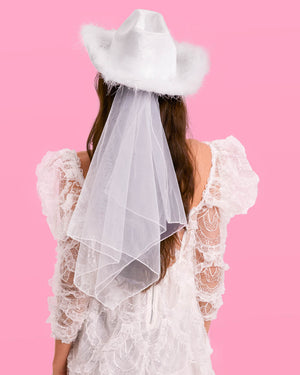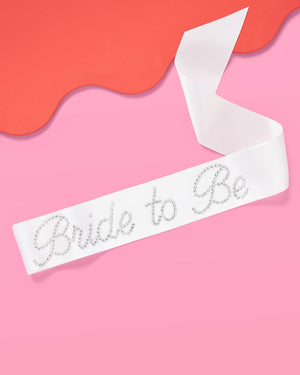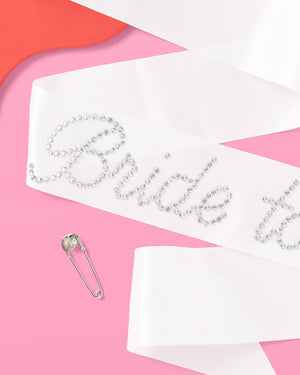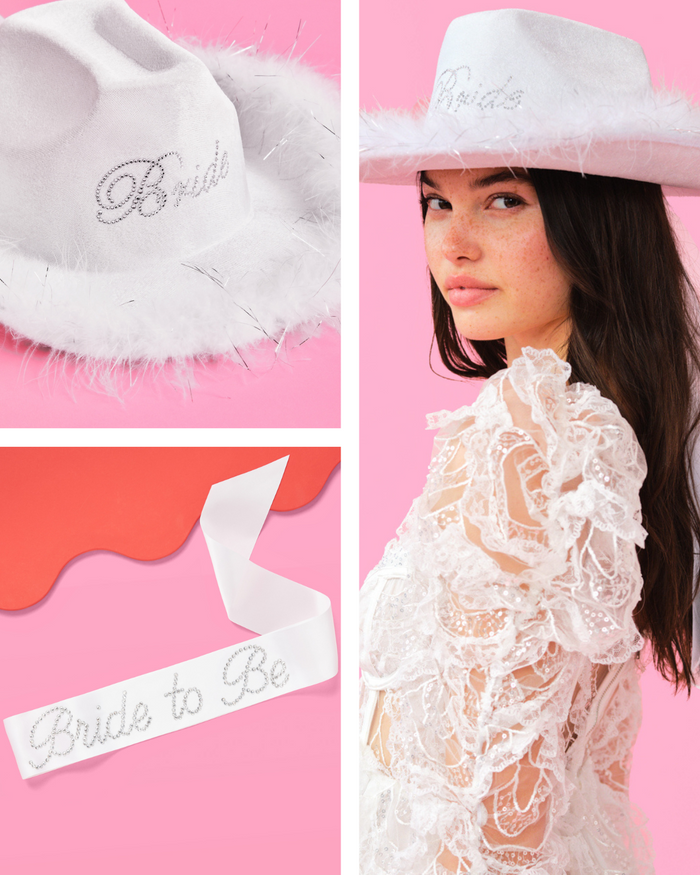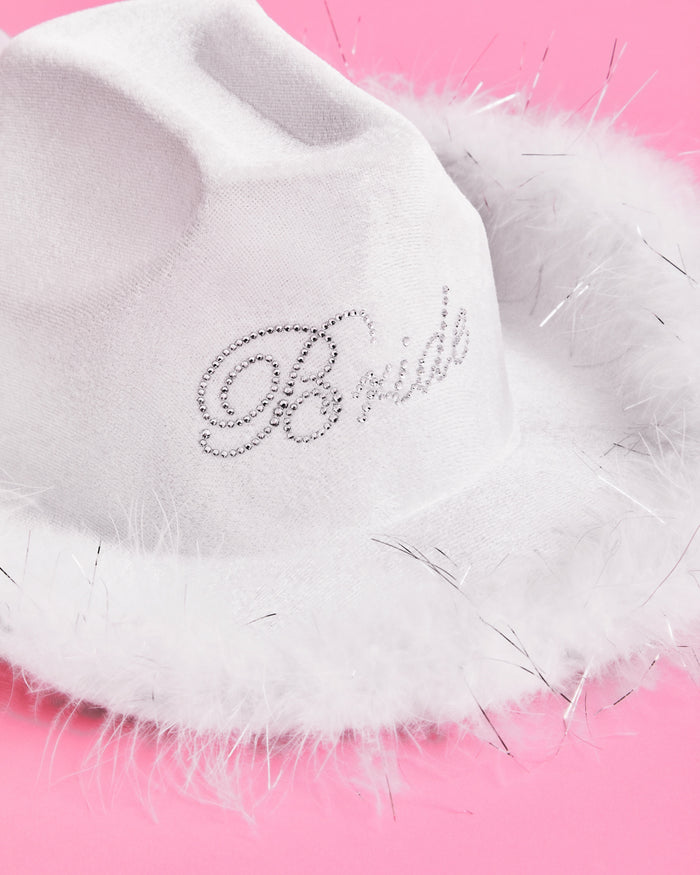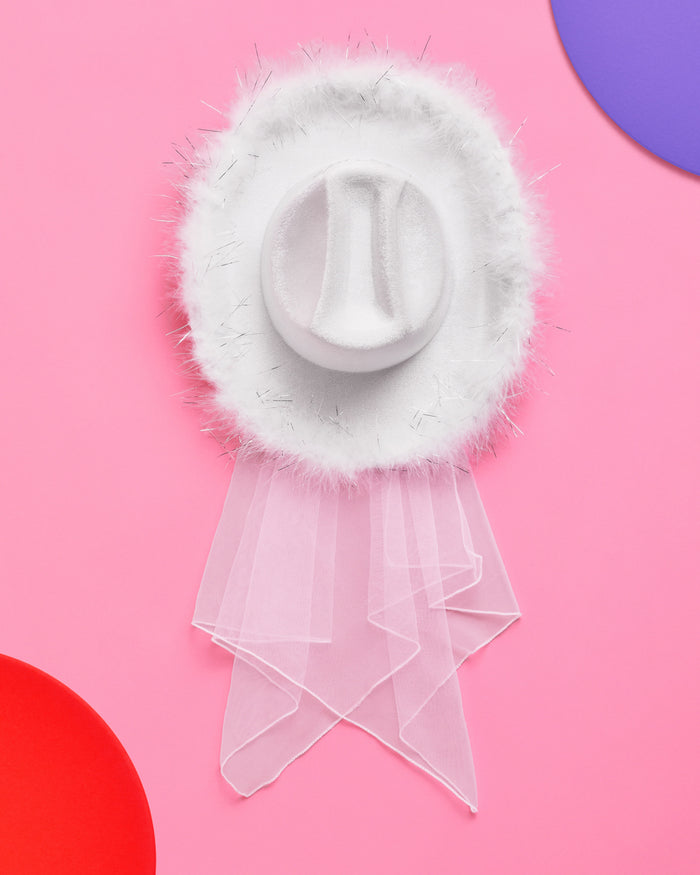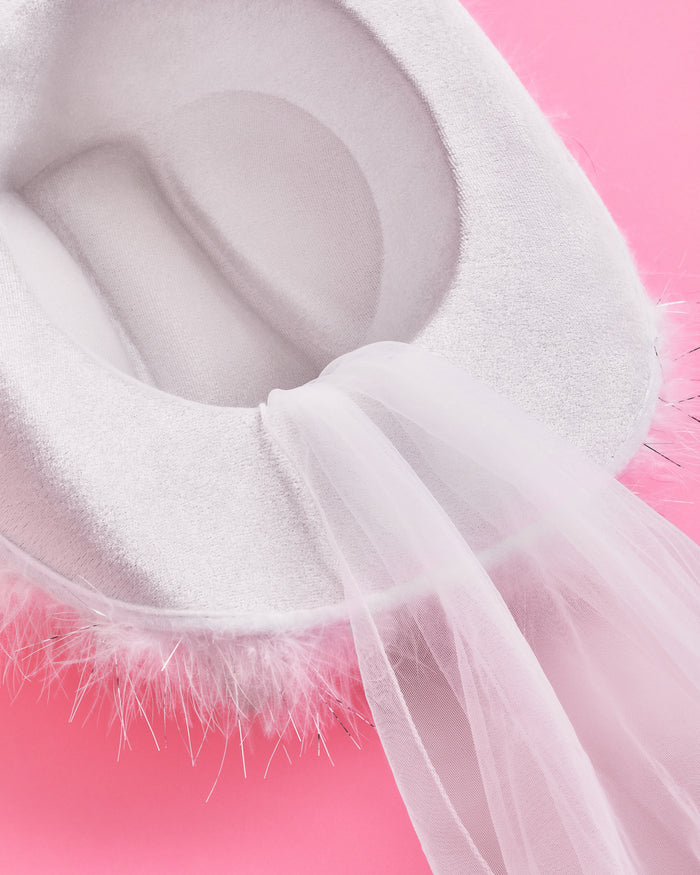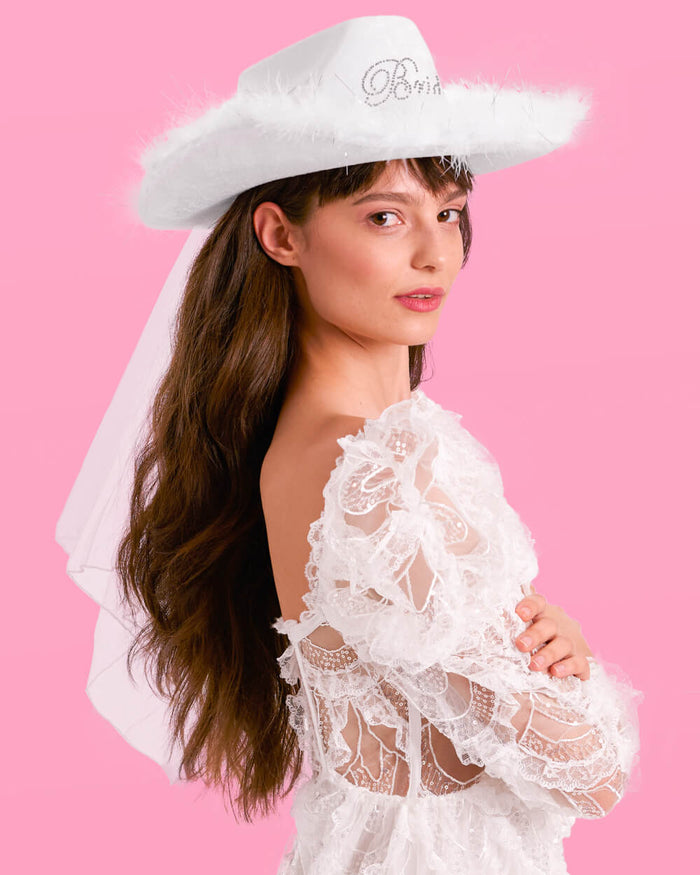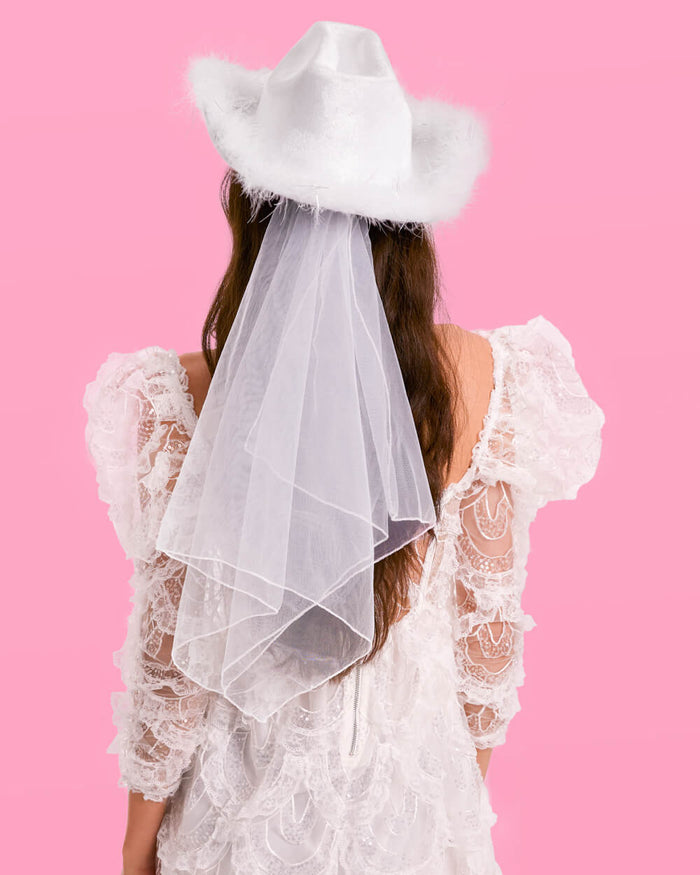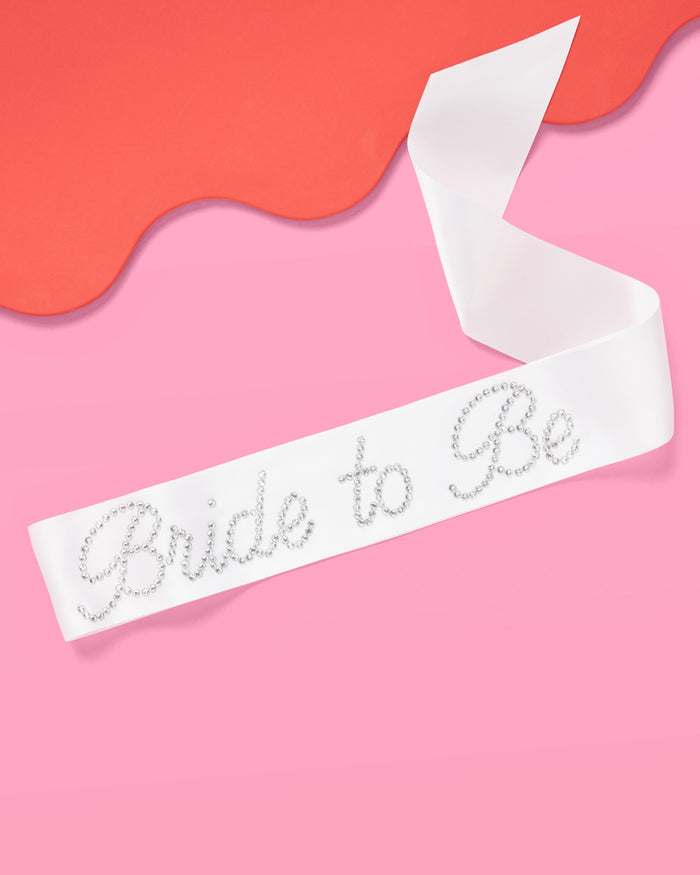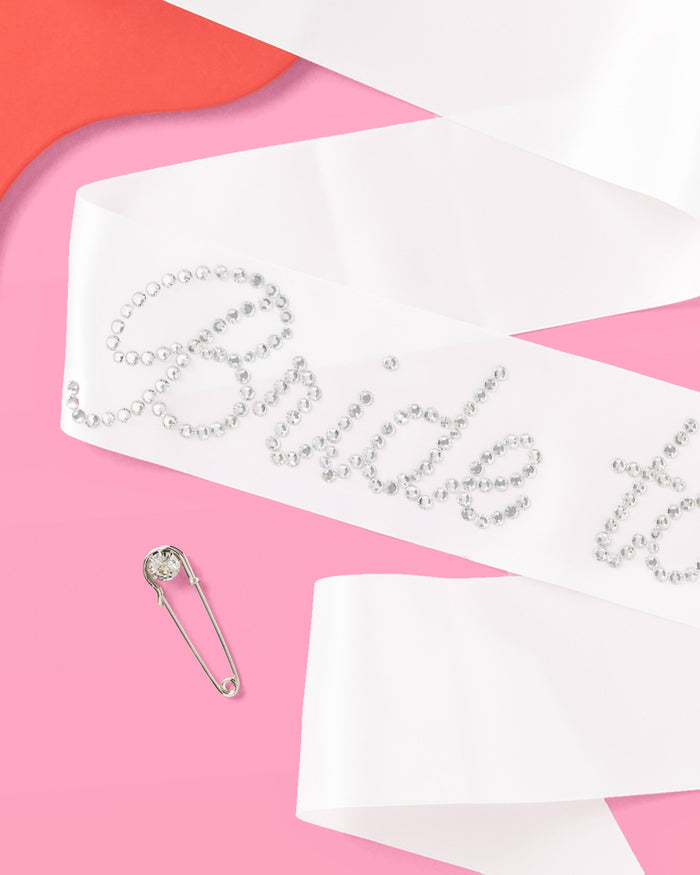 Last Rodeo Pack
Yeehaw, bitches.
 White velvet + fur trim hat, 22" diameter

White silk rhinestone sash + diamond pin, 3" wide;70" long

Great for gifting!
We know vibes change as the weekend goes on, but with this last rodeo accessories pack - you don't have to commit. Wear together or seperate - whichever way you you wear it, you're sure to look like one rowdy bride!