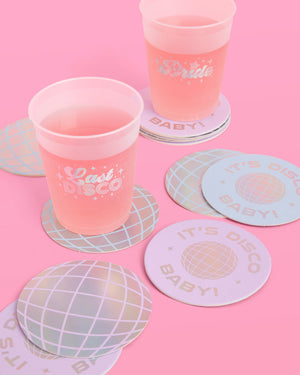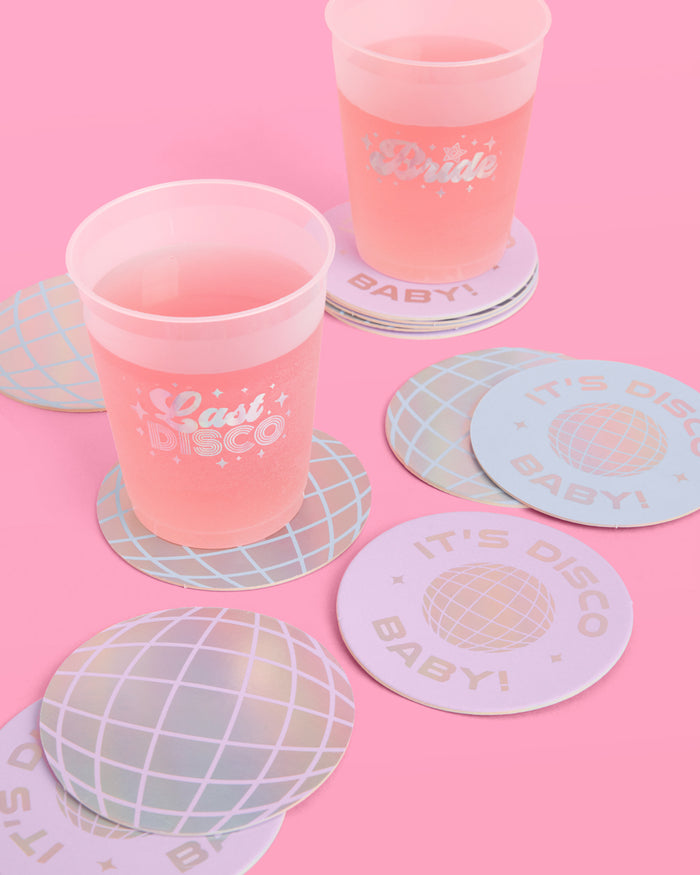 It's Disco Baby! Coasters
Let's get groovy.
 16 coasters; 8 pcs per design
 Iridescent foil design on both sides
 Made out of a thick, disposable paper
Get down on it, girl! Be the dancing queen for a night with our totally groovy disco ball printed plates. The night is young and the music's high!