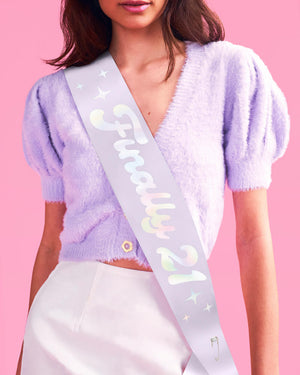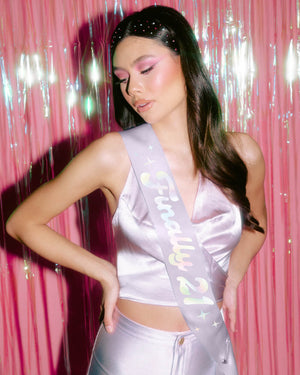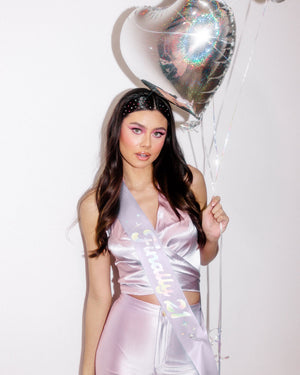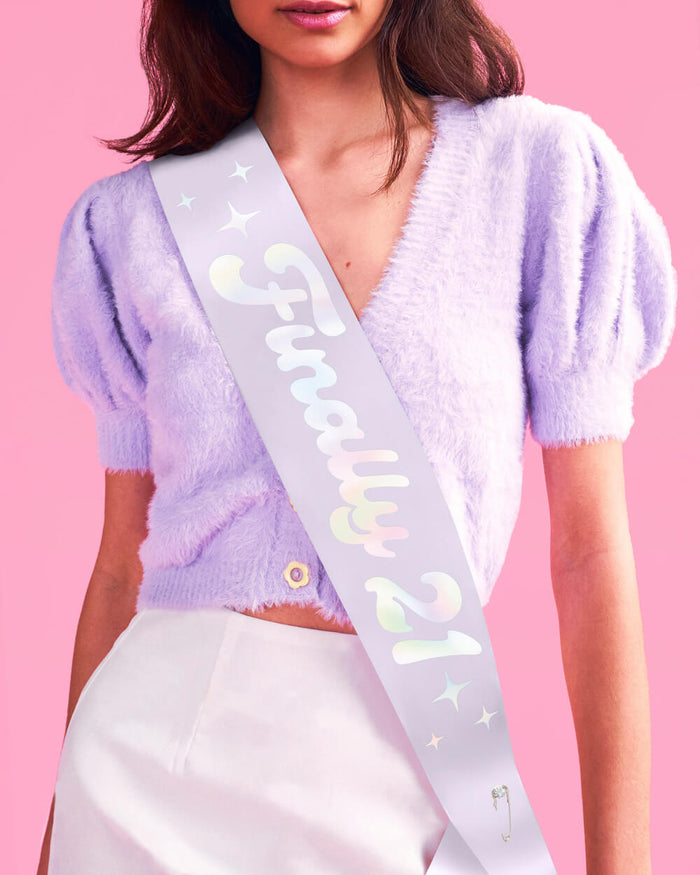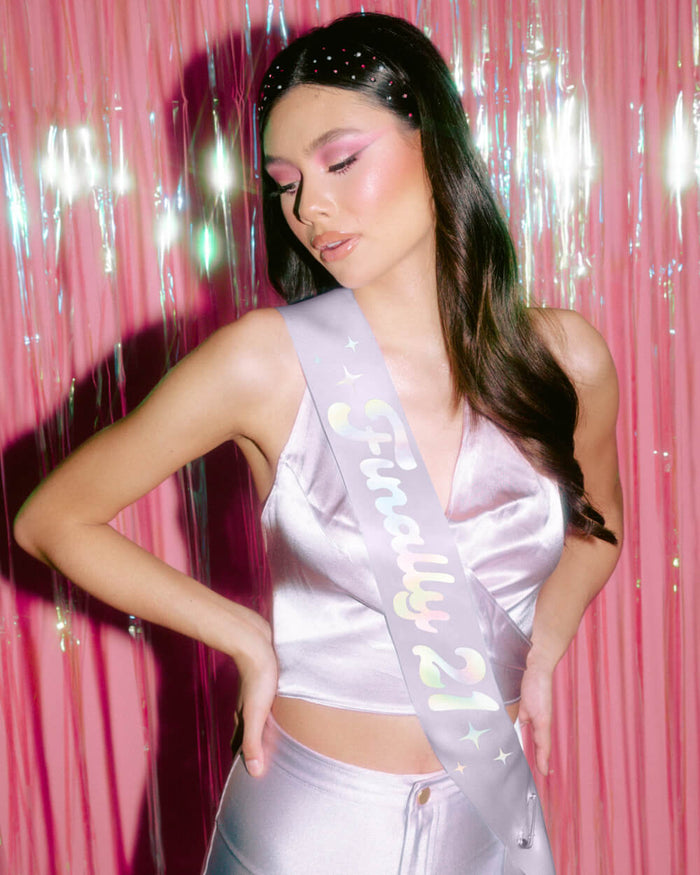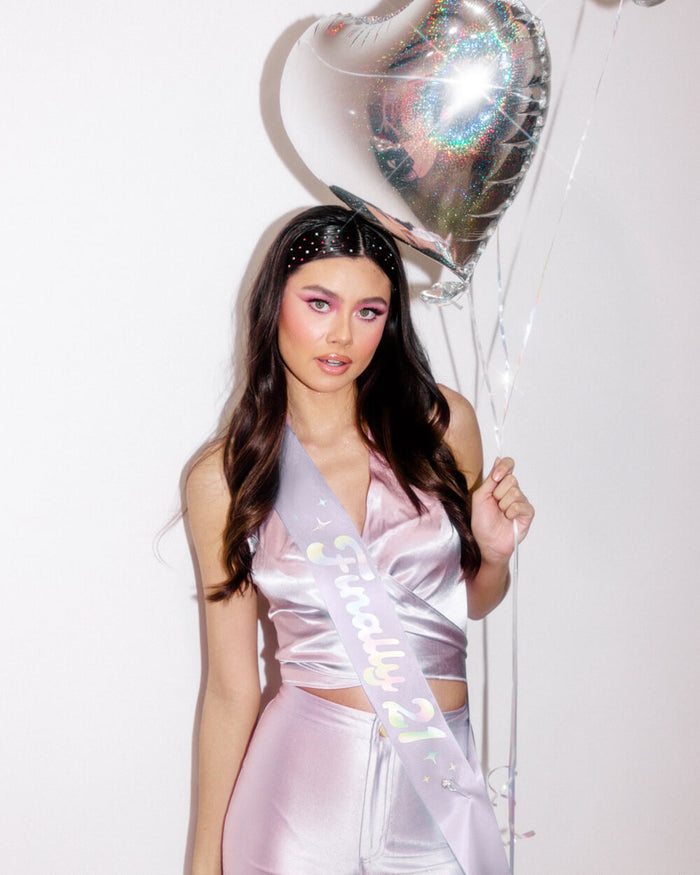 Finally 21 Sash
Legal AF 🤟.
 Purple silk sash w/ iridescent foil
 3.5" wide and 33" long; comes w/ adjustable pin
 Wrinkles? No worries - our sashes are 100% iron-friendly
Time to get bad & boozy, babe, cause your real ID is the only ID you're gonna need tonight. Cheers to a night you probably won't remember!