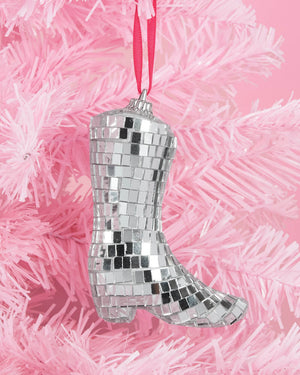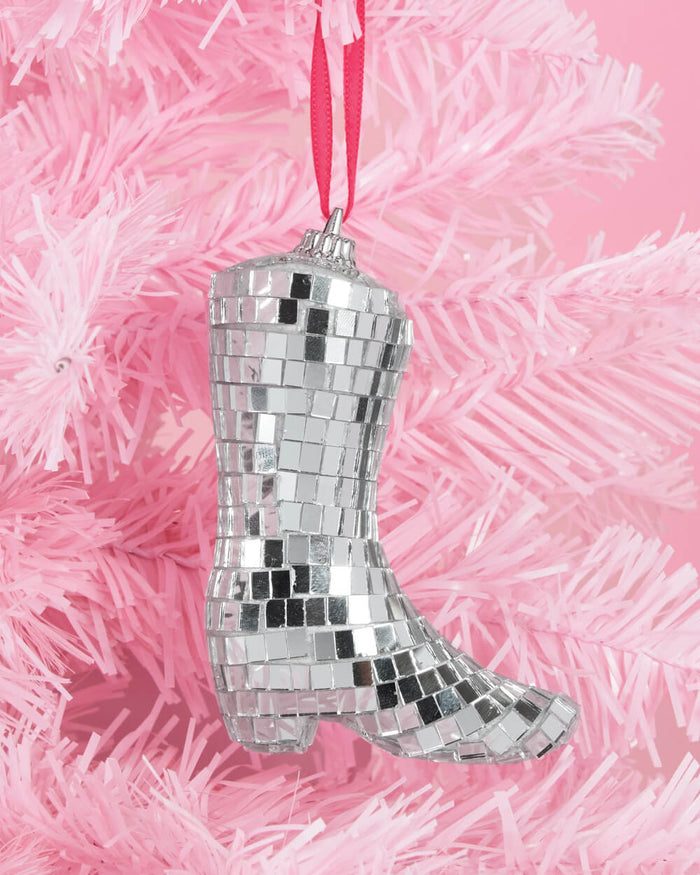 Disco Cowgirl Ornament
Happy Yeehaw-lidays!
 Cowgirl boot disco ornament, 3" tall
 Mirrored finish - think sparkly + luxe

Comes ready to party - simply hang with attached string
Certified to turn the hoedown up to a ten - party like it's the gold rush and you just struck gold. Whether you're decorating your xmas tree, gifting to your bff or you just really like cows.. Giddy Up!