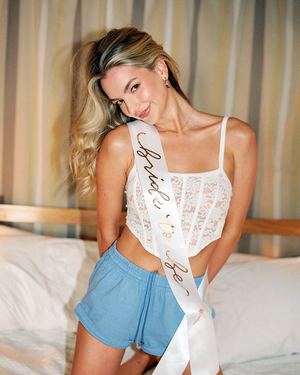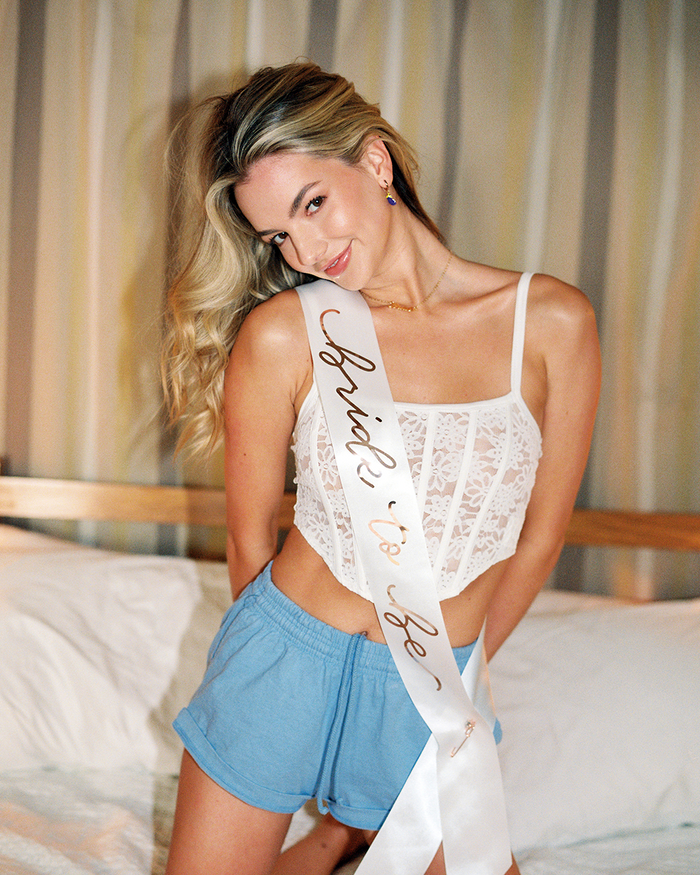 C'est La Vie Sash
You're just living life.
 White satin sash w/ rose gold foil + diamond pin
 Measurements: 3" wide; 70" long total
 Wrinkles? No worries - our sashes are 100% iron-friendly
In the words of the least interesting to look at Kardashian, we're just... living life 💁‍♀️ And although C'est La Vie only loosely translates to that.. we're gonna run with it, and advise you to do the same. Grab your silkiest slip, your strappiest heel, this sash and your most monotone voice - boom, living life.