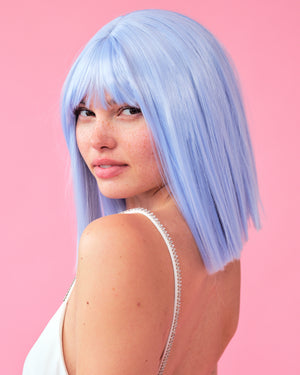 Icy Blue Wig
We're wiggin out.
 *Just* above the shoulder length
 Pin straight bangs + cut
 Adjustable net inside wig
There are few things in life that are better than putting on a wig and going out with your girls - trust us. Whether it's night two of bach weekend, your bff's 26th bday or just a random Friday night.. wigs will make your night more fun. Lols guaranteed.