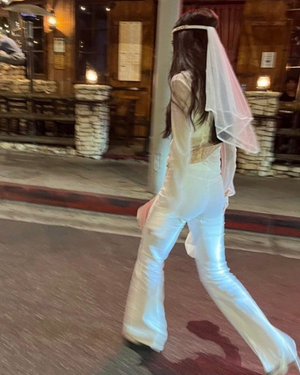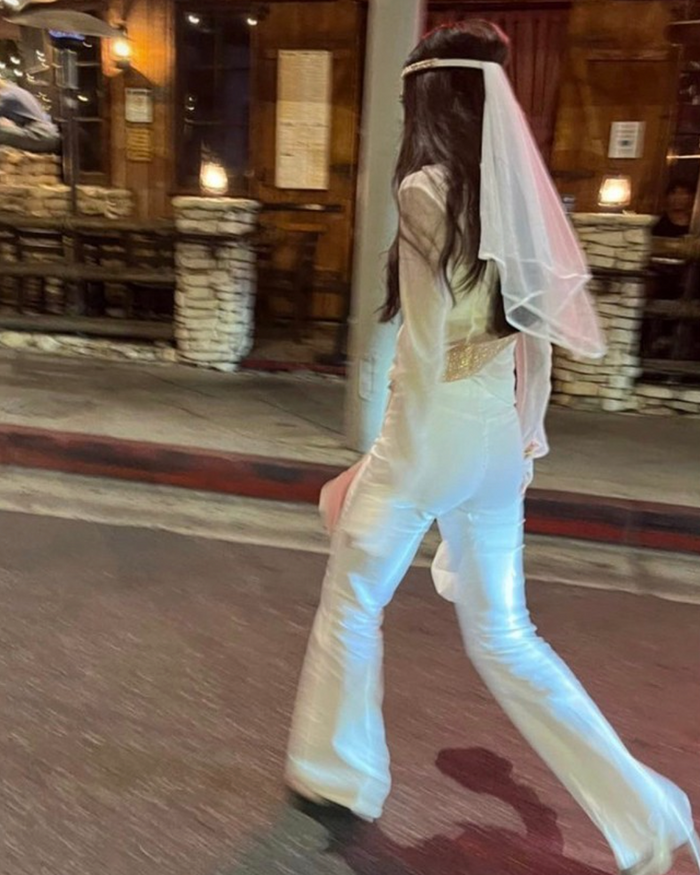 Crystal Clear Veil
Shine bright like a … crystal veil?!
 Silver crystal headband attached to a silky veil
 Veil measures 18" from top to bottom
 Wrinkles? Our veils are 100% iron-friendly.
We won't judge if you pick this veil for its IG worthiness. We'd do the same. It's a real show-stopper. Designed with the bride-to-be in mind, we made sure her veil will be just as shiny as her ring finger.