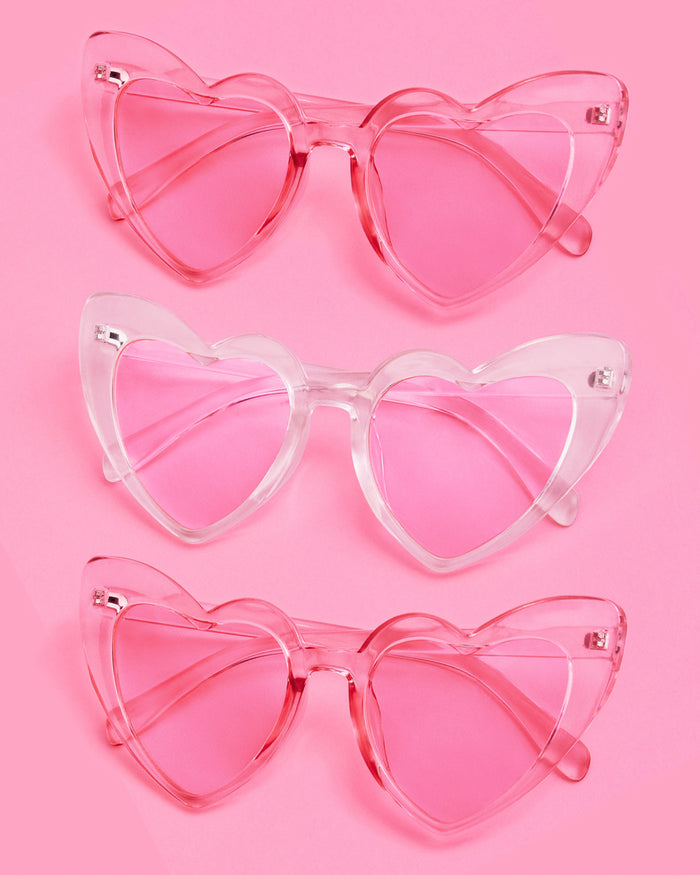 Heart Eyes Set
Say eye do.
 1 clear frame with pink lenses
 7 transparent pink frames with pink lenses
 Measures 6" wide and 2.5" tall
Going to the pool or beach? Ditch your boring aviators and say "Eye Do!" to these heart sunglasses instead! Comes in a set of 8 so you'll be seeing pink with the whole squad. Heart eyes guaranteed!