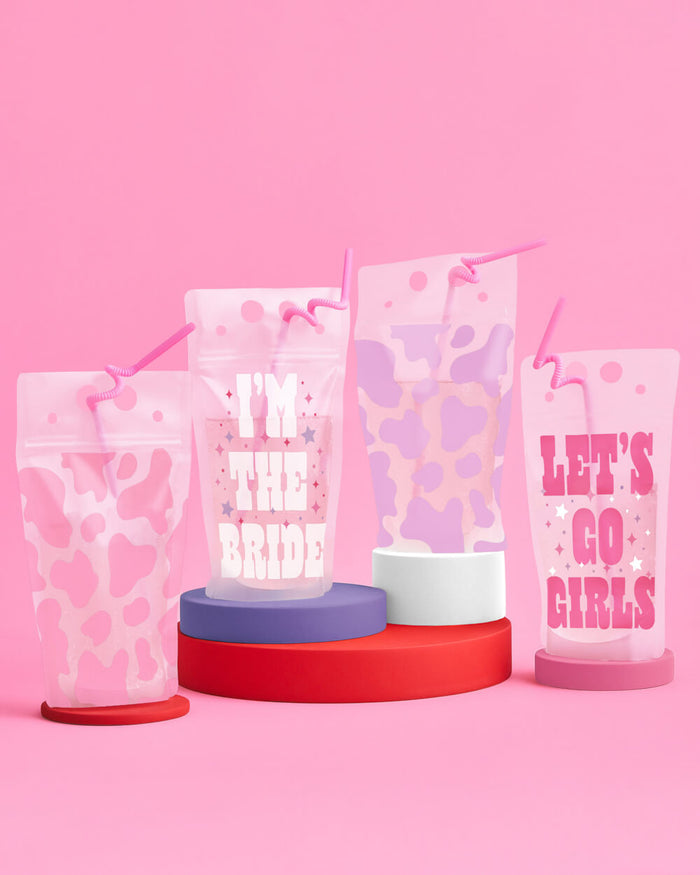 Let's Go Girls Sippers
Come on!
Fits 15 oz of your favorite bev - no need to refill constantly!
16 pouches: 1 "Im That Bride" + 5 each of "Let's Go Girls", pink cow print + purple cow print
Comes with 16 pink twirly straws
It's the Bride's Last Ride, and nothing says "I'm the Bride" like these pouches (literally). Take these bad boys for a spin on the Fetti Party Bus in Nashville, and we guarantee you'll find yourself at a late night honky tonk screaming "One more song!". Yeehaw, bitches.