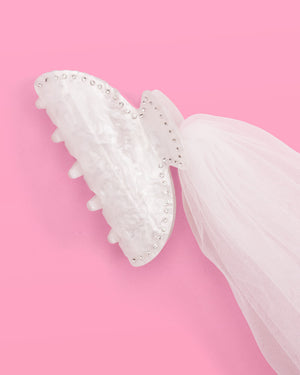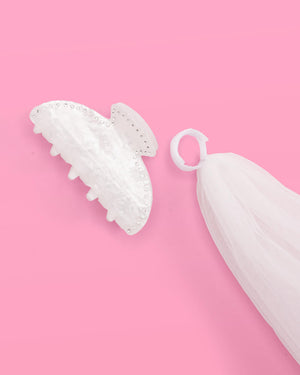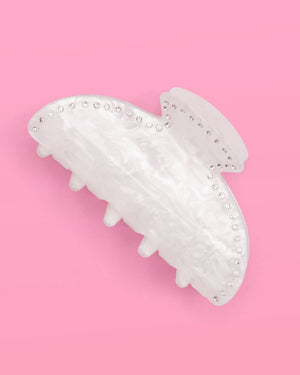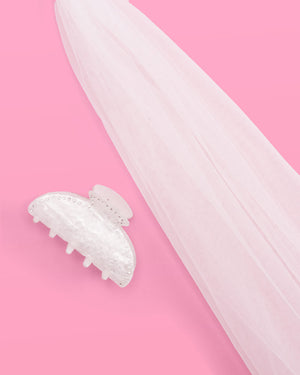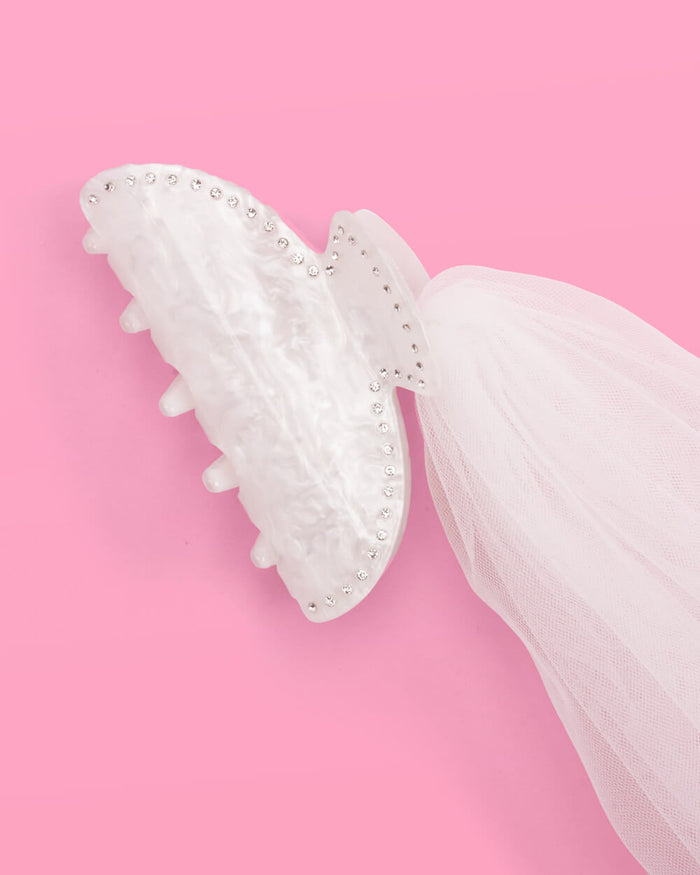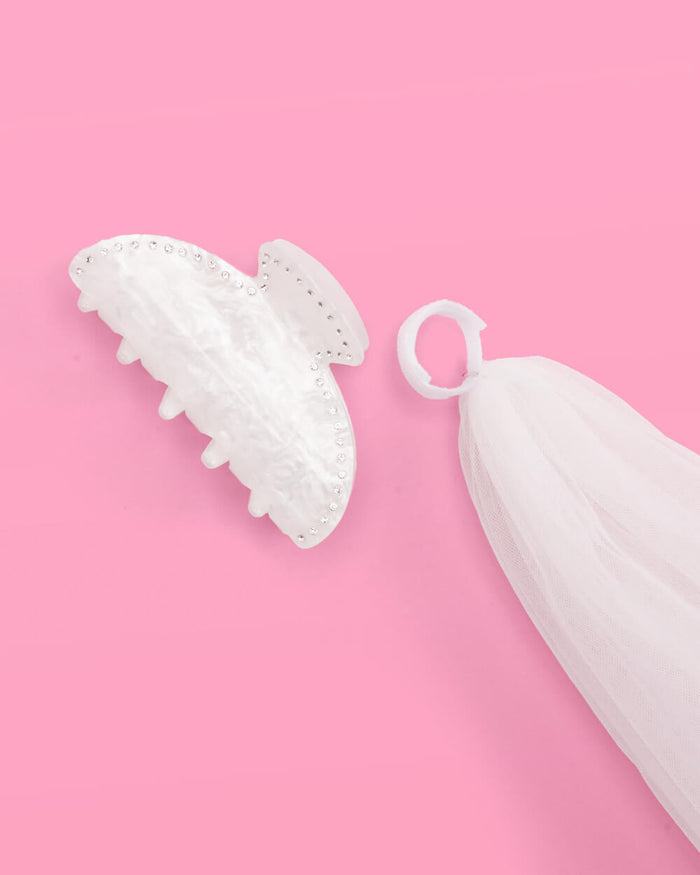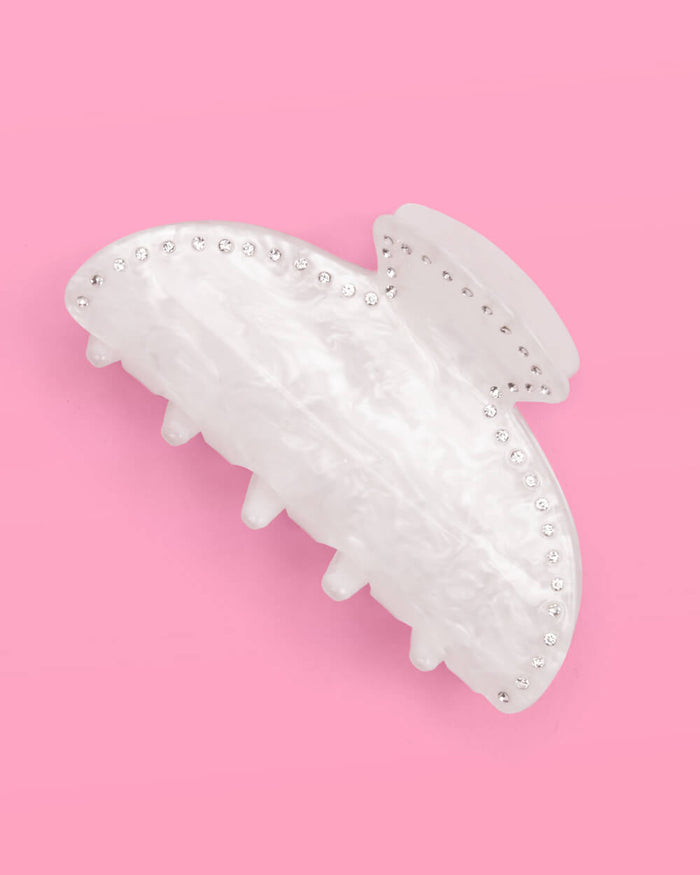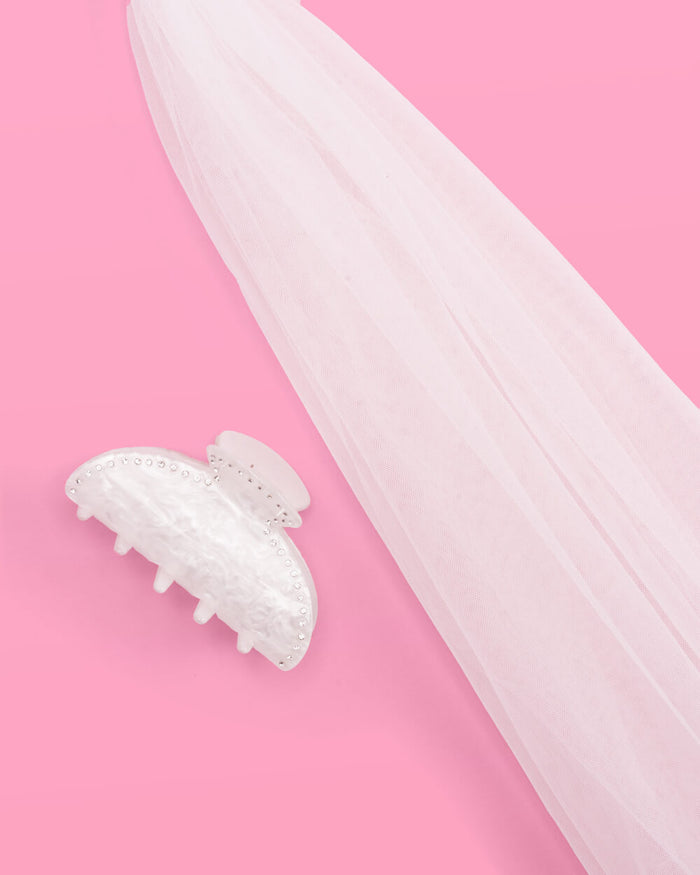 Veil Claw Clip
The best of both worlds.
 White, pearlescent acrylic w/ rhinestones
 20" velcro detachable veil
 4" tall, heavy duty hinge
This clip is the epitome of Hannah Montana's "You get the best of both worlds" 😉! With the detachable veil, it only takes seconds to go from everyday hottie to that bride.