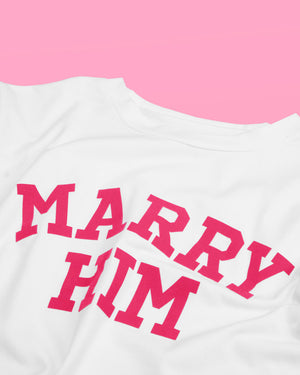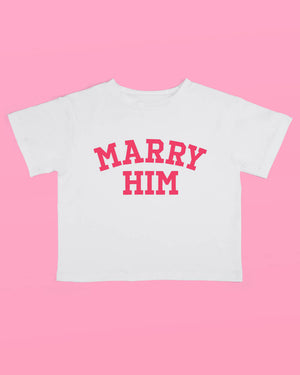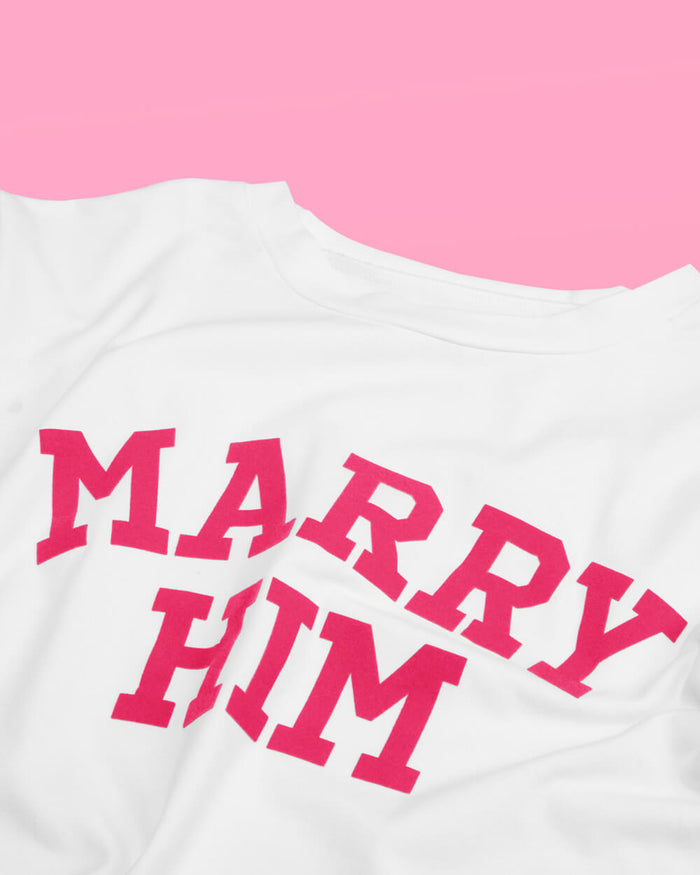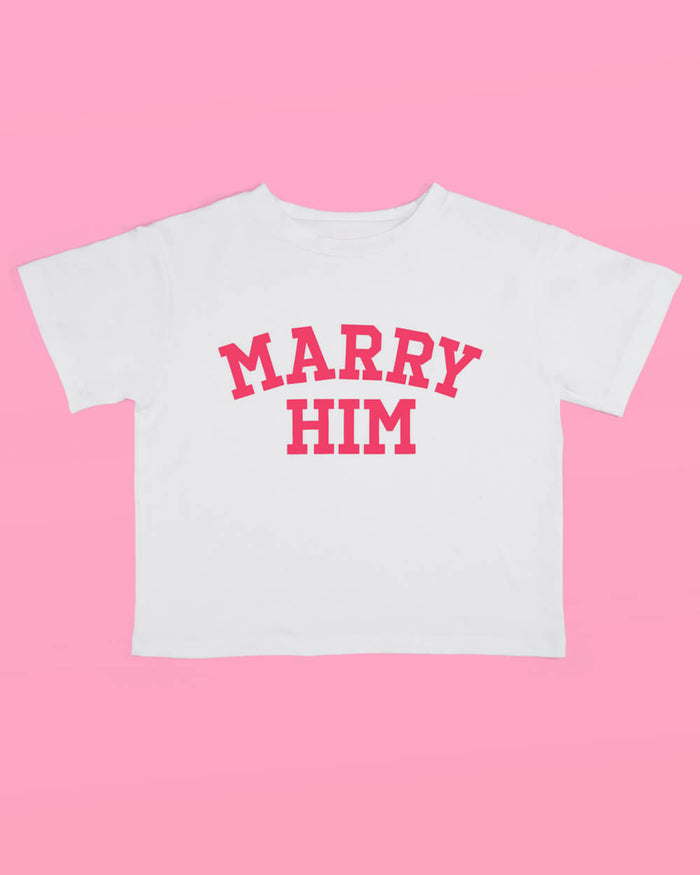 Marry Him Tee
It's giving committment.
Comfy, white cotton blend
Hot pink velvet "Marry Him" logo
Cropped casual fit in three sizes
Move over circa 2000's "dump him" energy - we're getting married! Our tee is giving commitment, bridal, and total hot girl energy. Wear this to the bach party and beyond to let everyone know you're taken!