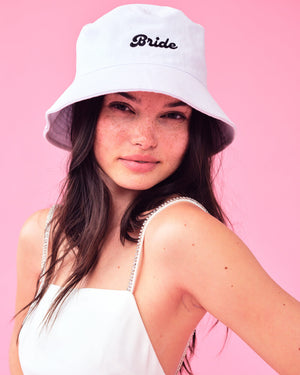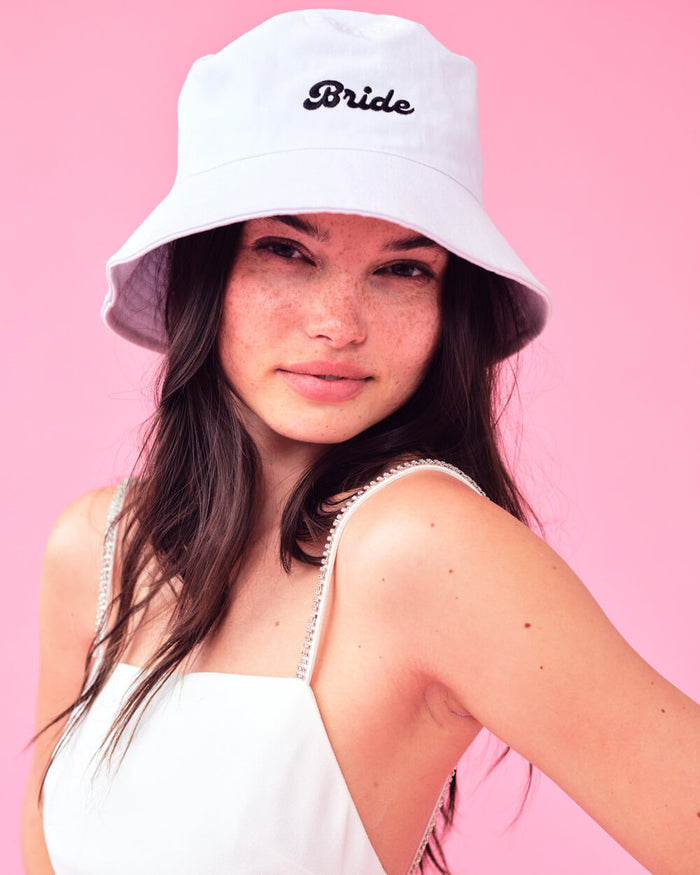 Bride Bucket Hat
Made in the shade.
 100% cotton
 Black embroidered logo
 Relaxed fit, 22" diameter
Bathing Suit? Check. Sunscreen? Check. Bucket Hat? Check. It's all about sun protection this summer, ladies. Say bye bye to wrinkles and sun spots with our bride bucket hat - designed to keep you made in the shade all summer long.