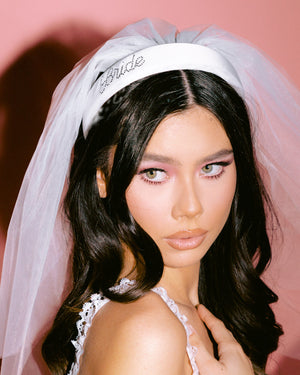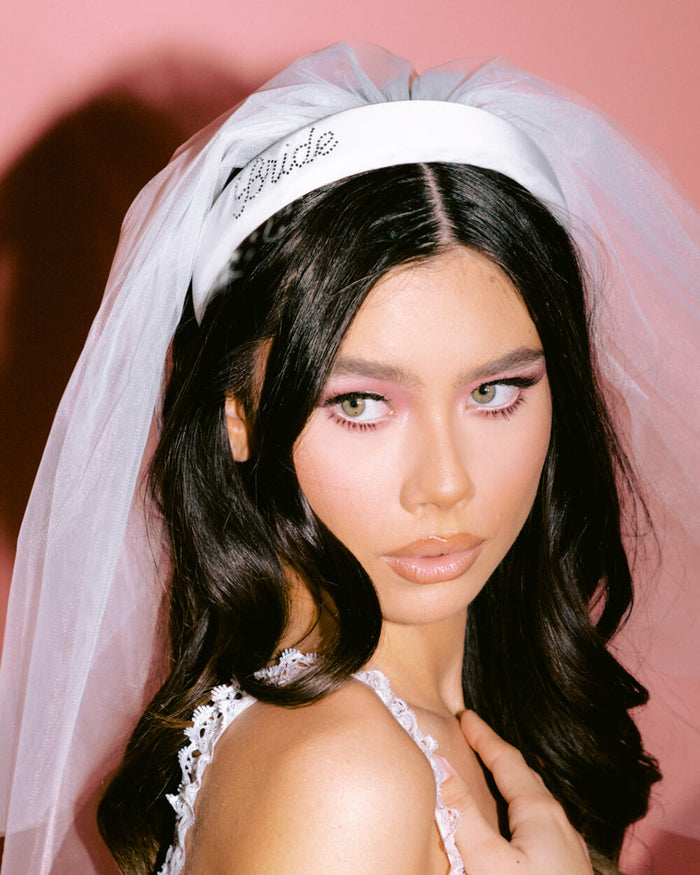 The Noncommittal 2.0
Vows are 4ever, this veil is not.
 12" wide x 5" tall

White satin headband + detachable veil

Rhinestone "Bride" logo
We know vibes change as the weekend goes on, but with this headband/veil combo - you don't have to commit. The veil easily attaches + detaches to the headband via two velcro strips on the bottom of the headband. And the best part? You can wear the headband IRL!