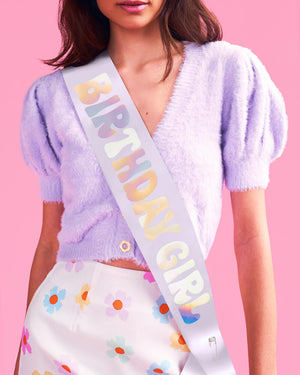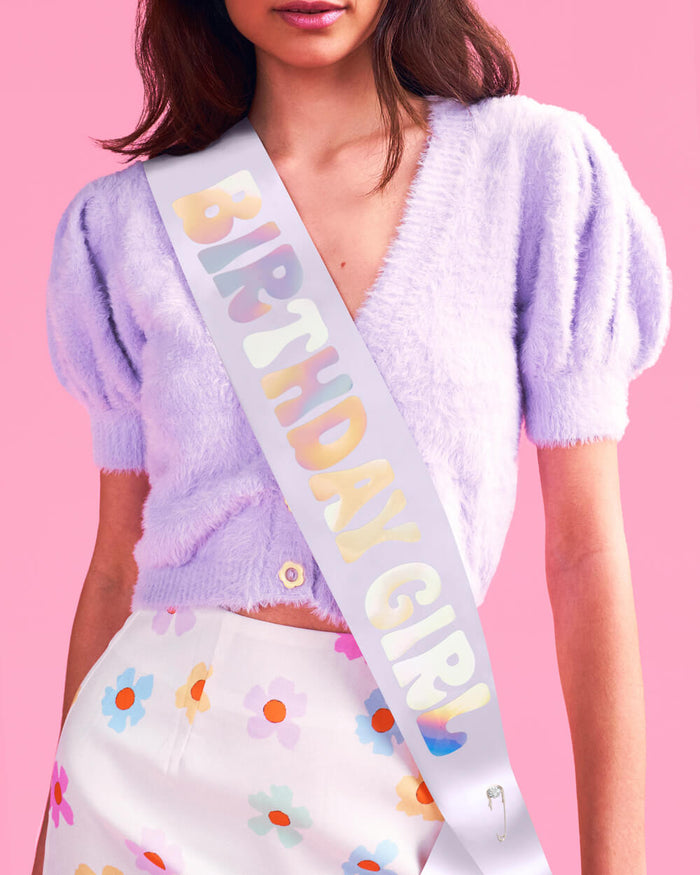 Lavender Haze Sash
Stay in that haze.
 Lavender silk sash w/ iridescent foil 
 3.5" wide and 33" long; comes w/ adjustable pin
 Wrinkles? No worries - our sashes are 100% iron-friendly.
Keep that lavender haze going with this sash. Perfect for letting everyone know you're the birthday girl without ruining your outfit.