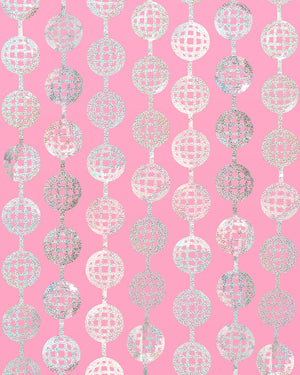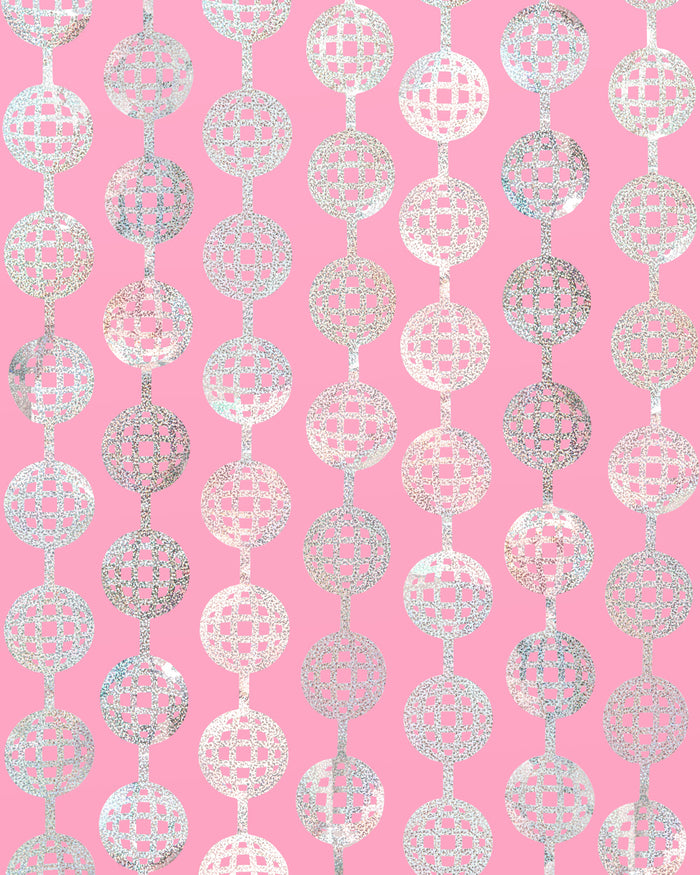 It's Disco, Baby! Curtain
Let's boogie.
 2 disco ball laser cut foil curtains
 Pre-attached adhesive
 Each curtain is 3 ft x 7 ft
Get down on it, girl! Be the dancing queen for a night with our totally groovy disco ball foil curtain. The night is young and the music's high!