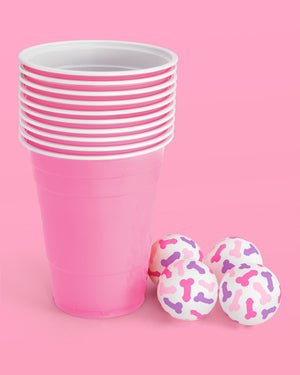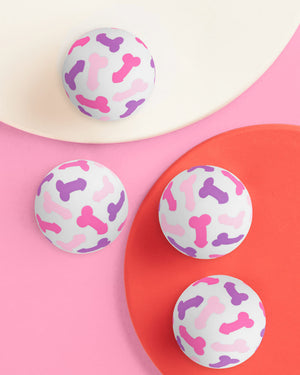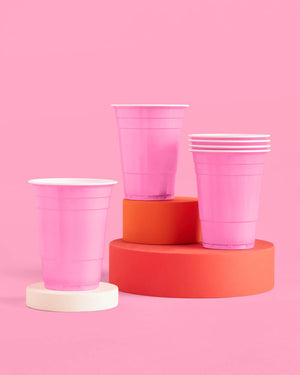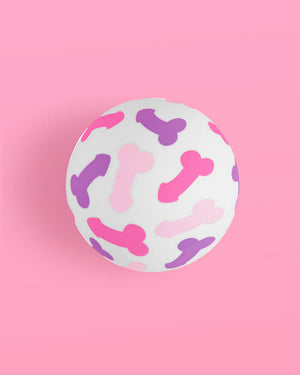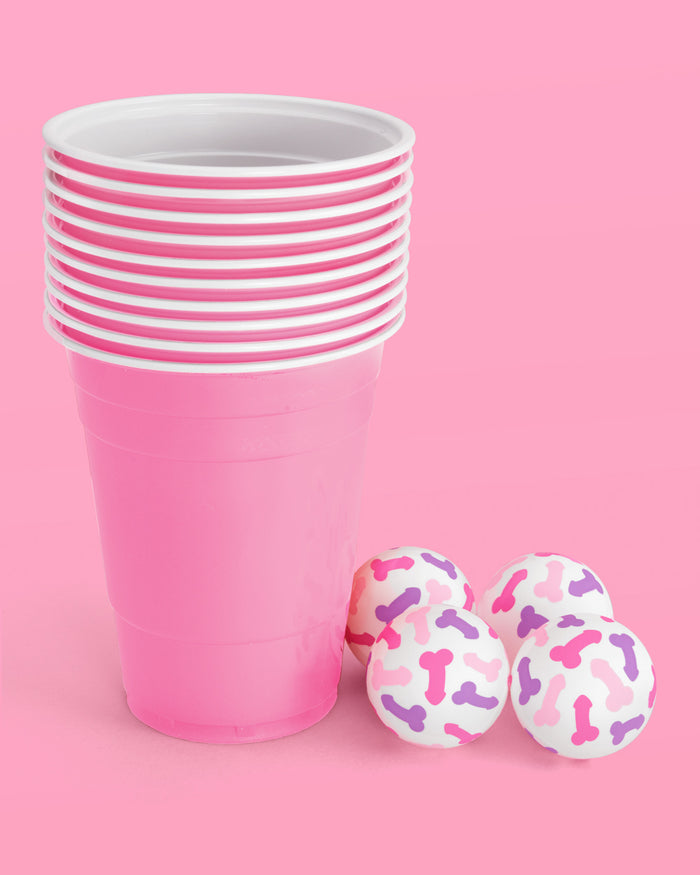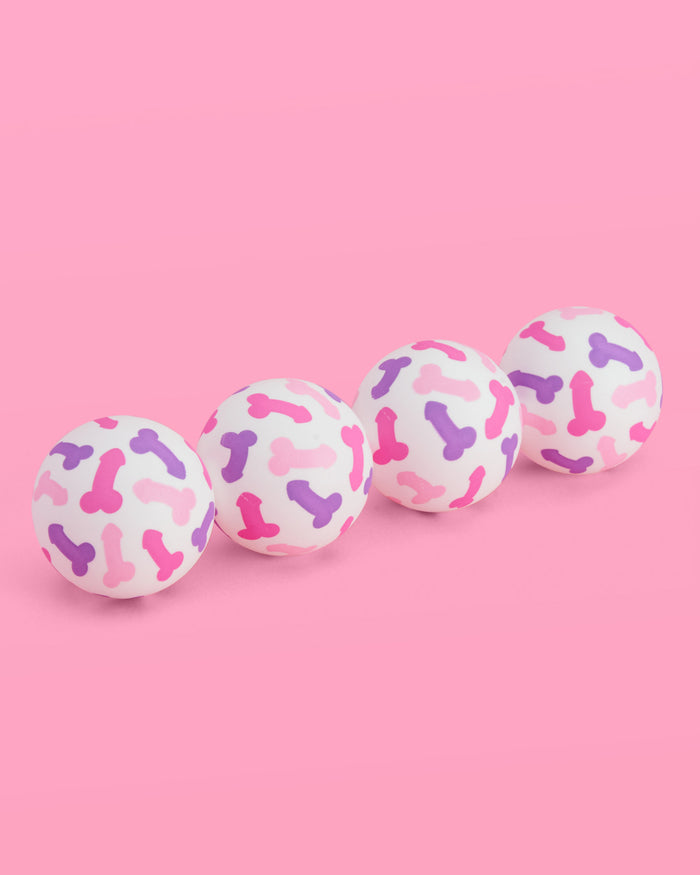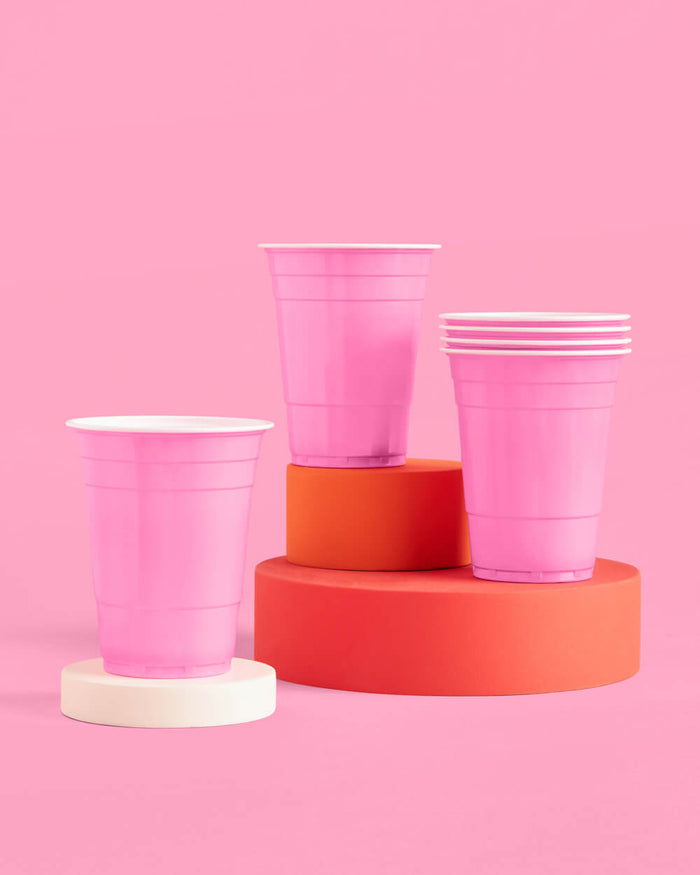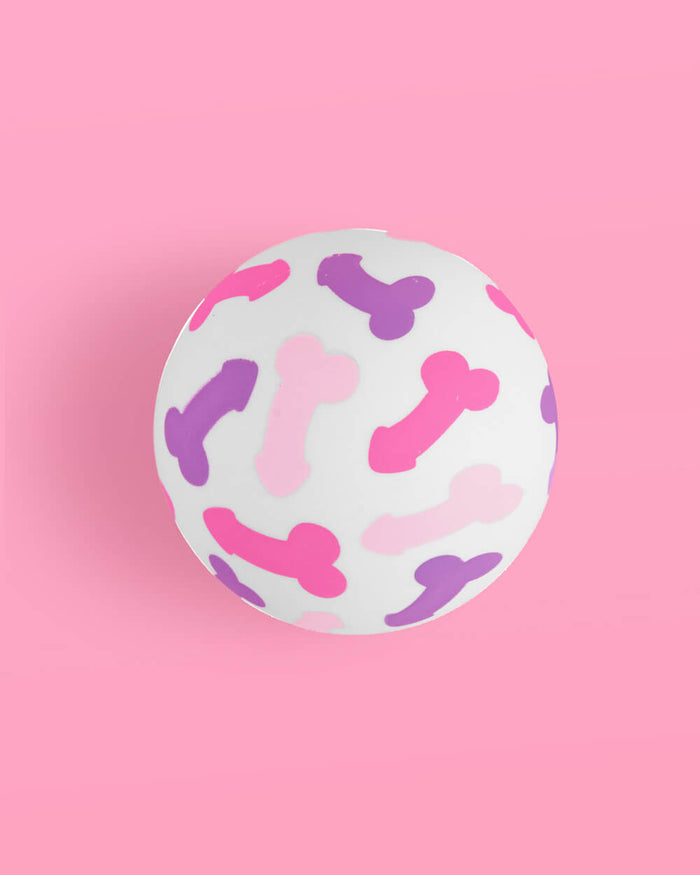 The Pink Pong Pack
Game on.
 4 penis printed ping pong balls
 50 matte pink plastic cups, fits 16oz of your favorite bev
 Great for gifting!
It's not a bach without a few drinks + games, right? Whether you shoot high, low, or even behind your back - one things for sure, with this pong pack you're definitely a winner! We're pretty confident that there has never been a more *fun* pong pack to exist.