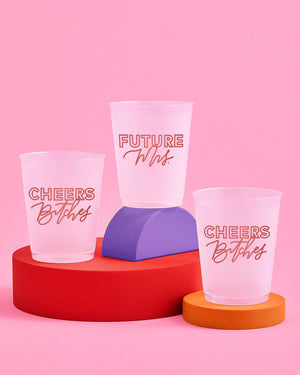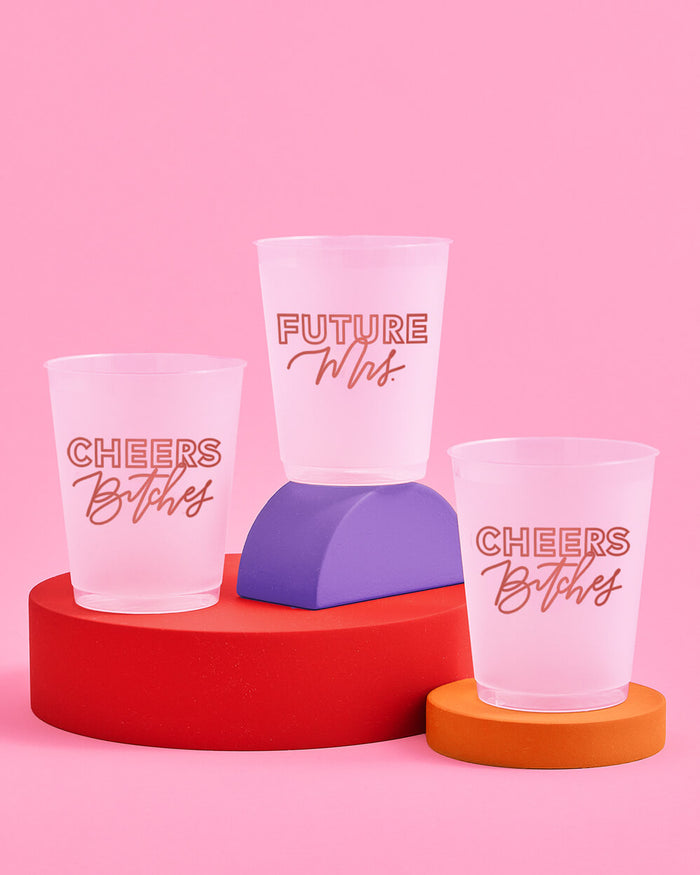 Future Mrs. Cups
Cheers, b*tches!
 Fits 16oz of your favorite bev!
 1 "Future Mrs." + 15 "Cheers, Bitches!" frost flex cups
 100% dishwasher safe. Use again and again!
We don't like to pick favorites, but if we had to - these would definitely be our pick. Cute + versatile, these cups fit every theme, every bach, every vibe.