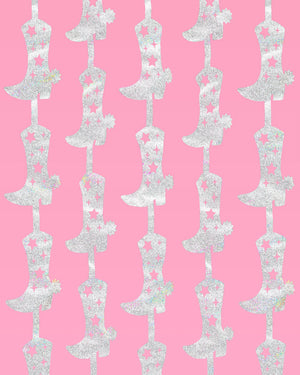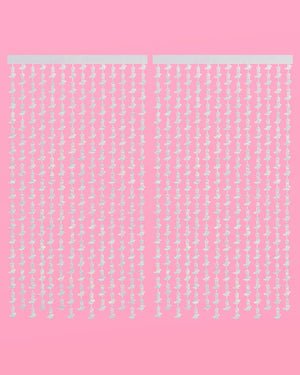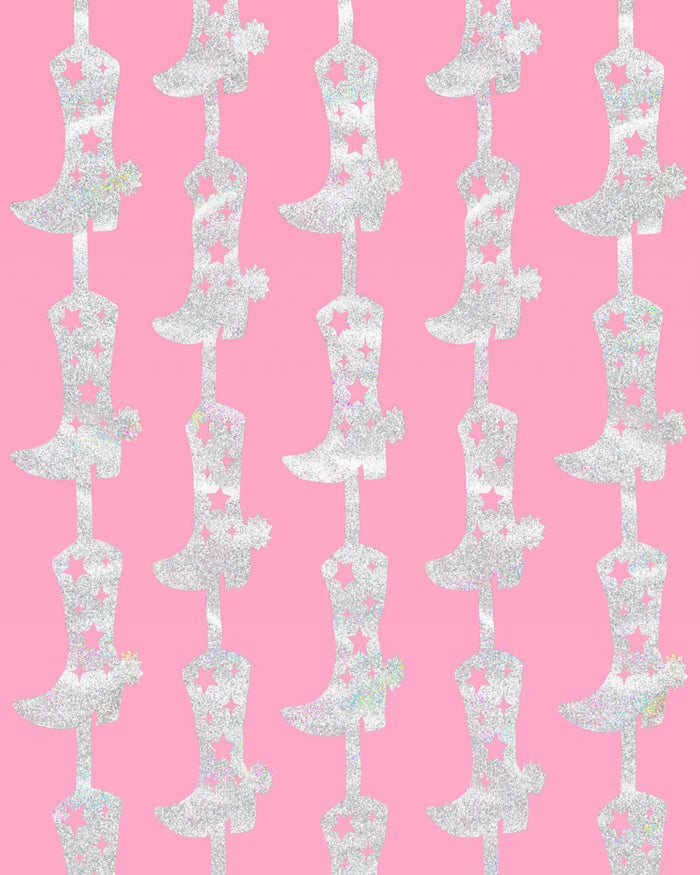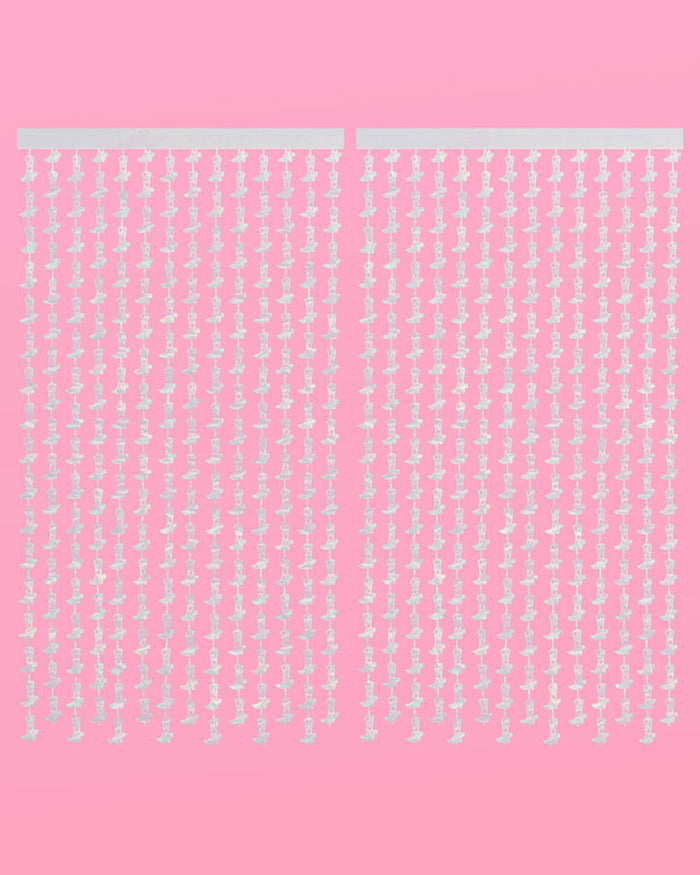 Hoedown Curtain
Yeehaw, bitches.
 2 cowgirl boot foil curtains
 Pre-attached adhesive
 Each curtain is 3 ft x 7 ft
Certified to turn the hoedown up to a ten - party like it's the gold rush and you just struck gold. Whether it's your bride's last ride, a space cowboy birthday or you just really like cows.. Giddy Up!