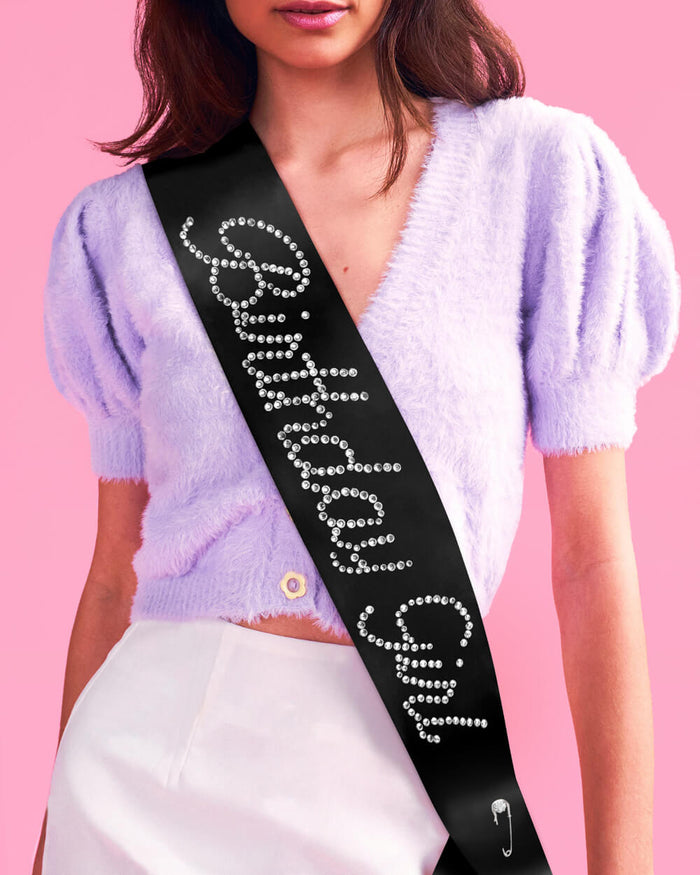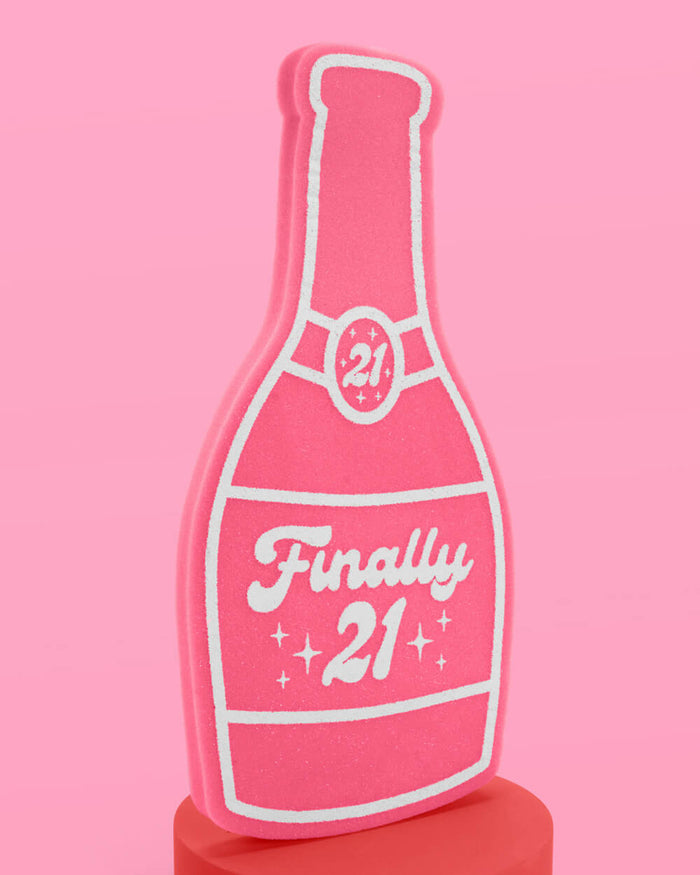 That Bday Girl Sash
For That Bday Girl.
 Black silk sash + rhinestones
 3" wide, 70" long; comes w/ adjustable pin
 Wrinkles? No worries - our sashes are 100% iron-friendly
Embody "That Birthday Girl" with this sash. We all know "That Girl", but have you heard of "That Birthday Girl"? In essence, it's the definition of having the whole day revolve around you. Start with this sash, drink a green juice + plan your epic birthday party. You'll be her in no time.