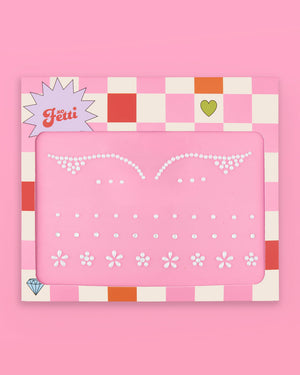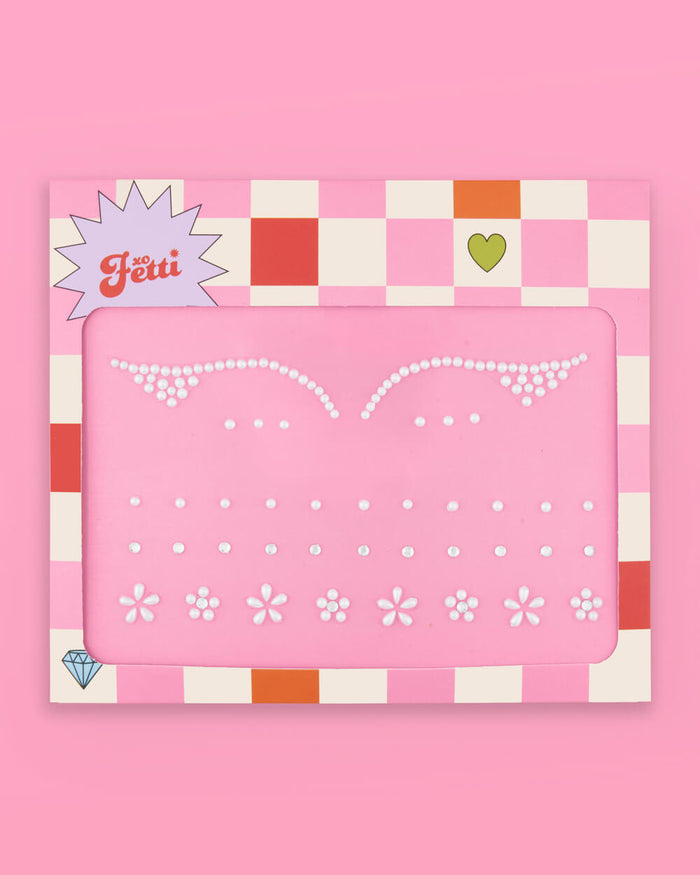 Pearlfect Gem Set
The night is your oyster.

38 pc pearl eye gem set
 Guaranteed to last all night long

Gems have a sticky back + are super easy to apply
Pearl eye gems? Groundbreaking. Channel your inner 90s model with this vintage inspired eye gem set. Perfect for brunch, bridal showers + drag shows - she really does it all!