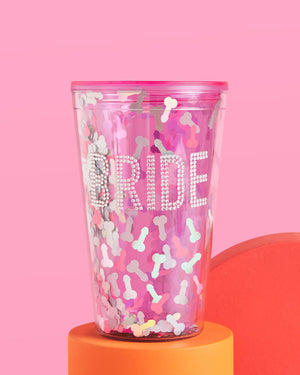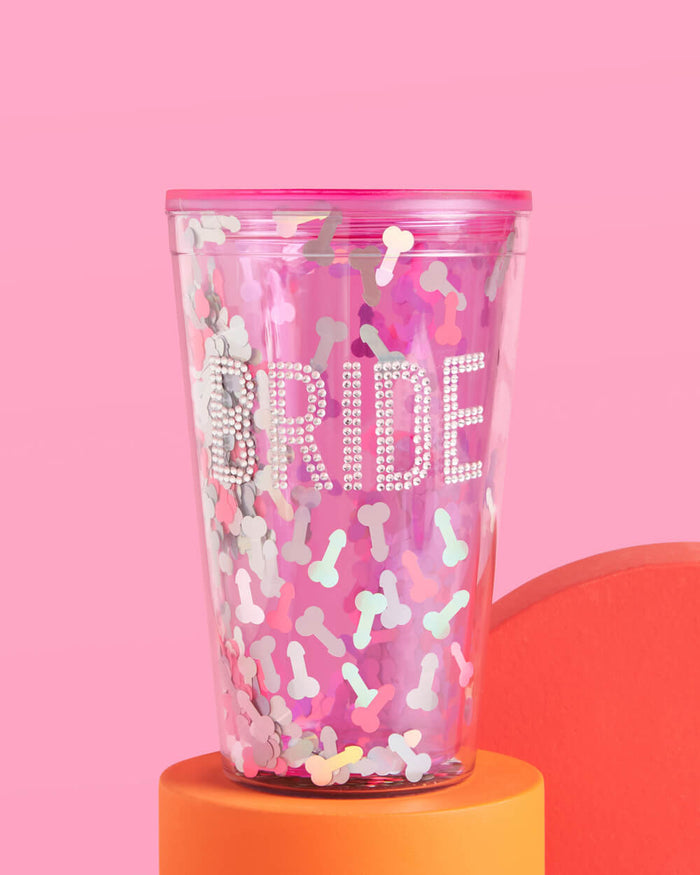 Bride Fetti Cup
Zoom In 👀
 Fits 16oz of your favorite bev!
 Iridescent + pink penis confetti
 Bedazzled "Bride" logo
Okay, let's be honest - When else are you going to get the chance to us a penis-covered cup?! This look is sure to turn heads, but that's what you wanted.. Right? ;) Cue the "sorry" text to Mom.