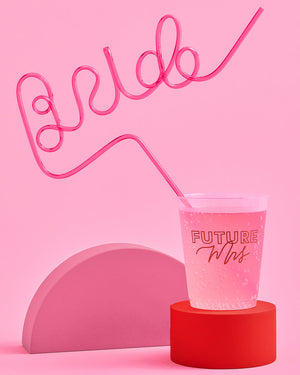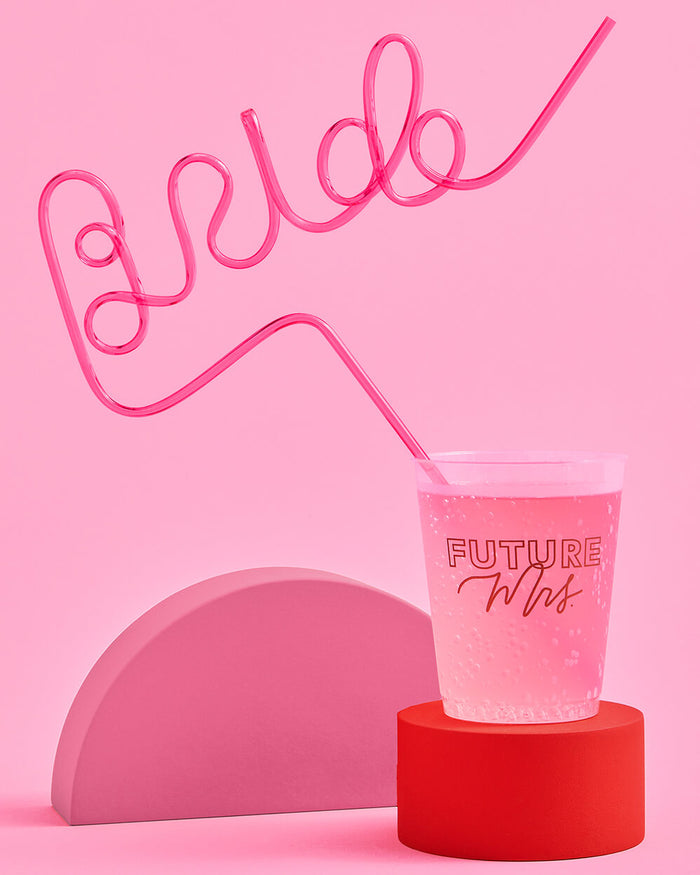 Extra, Extra Straw
The doing-the-most straw.
 Quantity: 1 really, really big plastic straw
 Measurements: 12 x 10 inches (not that size matters)
 100% dishwasher safe. Use again and again!
Clear up any confusion around who the bride is with our Extra Large, Extra Hot Pink, Extra Neon Bride Straw. Yeah, that's right - it's your moment, and what's a moment if not accompanied by a GIANT pink straw?!