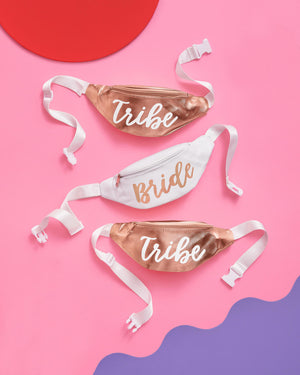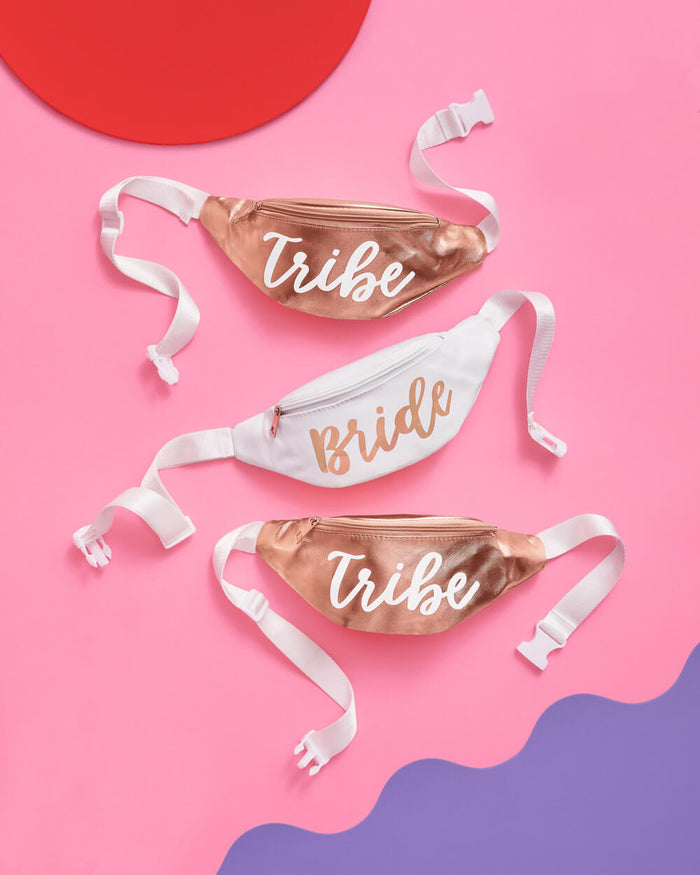 Bride Tribe Pack
Bride Tribe Approved.
 1 white faux leather "Bride" fanny with rose gold foil
 7 rose gold faux leather "Tribe" fannies w white foil
 Measurements: each fanny pack is 12" wide and 5" long
We're not saying that these are adult name tags, but we're also not NOT saying that. But I mean, at least one of you is bound to get lost at the bar - so, yeah.