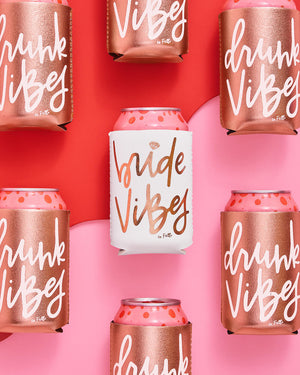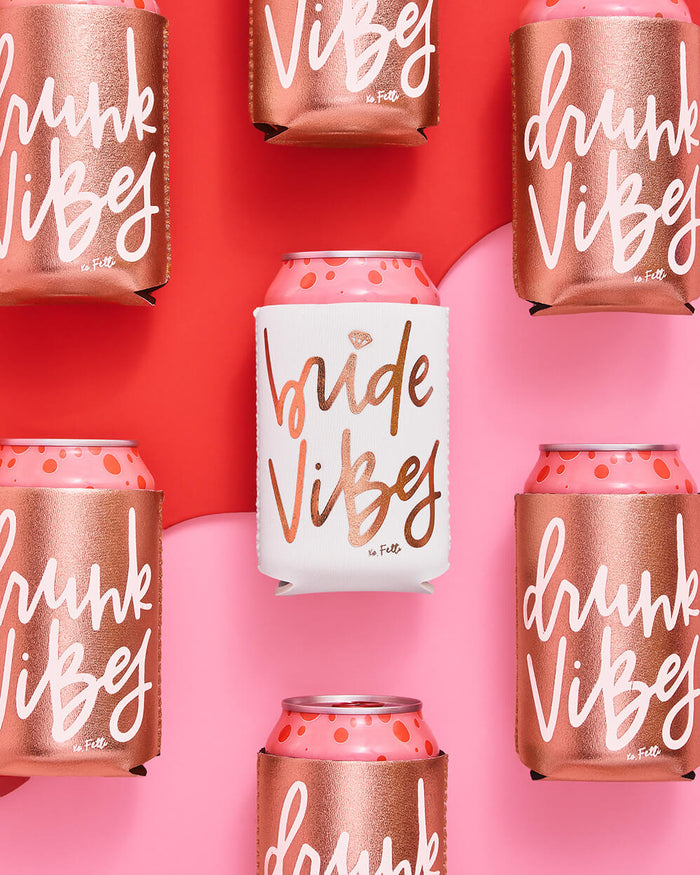 Vibe Check Huggies
We're literally just vibing.
 1 "Bride Vibes" white drink holder w/ rose gold text
 9 "Drunk Vibes" rose gold drink holders w/ white text
 Standard Size: fits your fav seltzer, beer can, or bottle!
Sun's out? Check. Drinks filled? Check. Music Blaring? Check. Life's good when you're Engaged AF. Become the ultimate vibe curator with 10 neoprene drink holders that you can use over and over again. The bride even gets her own special holder - because she deserves it!