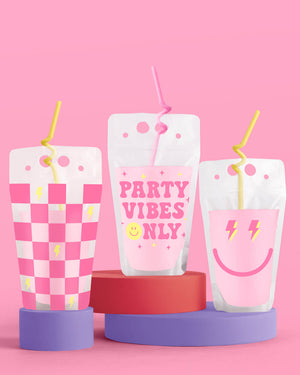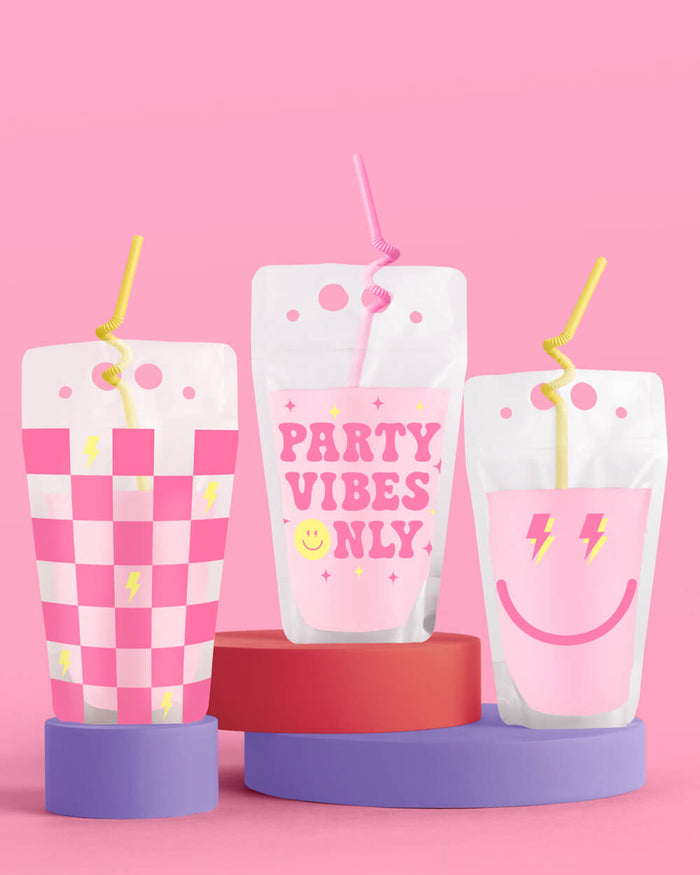 Preppy Party Sippers
Eat, love, preppy.
 Fits 15oz of your favorite bev - no need to refill constantly!
15 pouches total
 Comes with twirly straws ; 8 pink + 7 yellow
Did someone say party!? Preppy parties are the only party we're having this summer, and these sippers are a must.