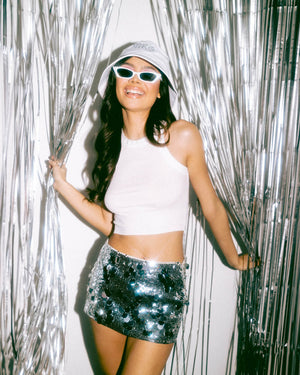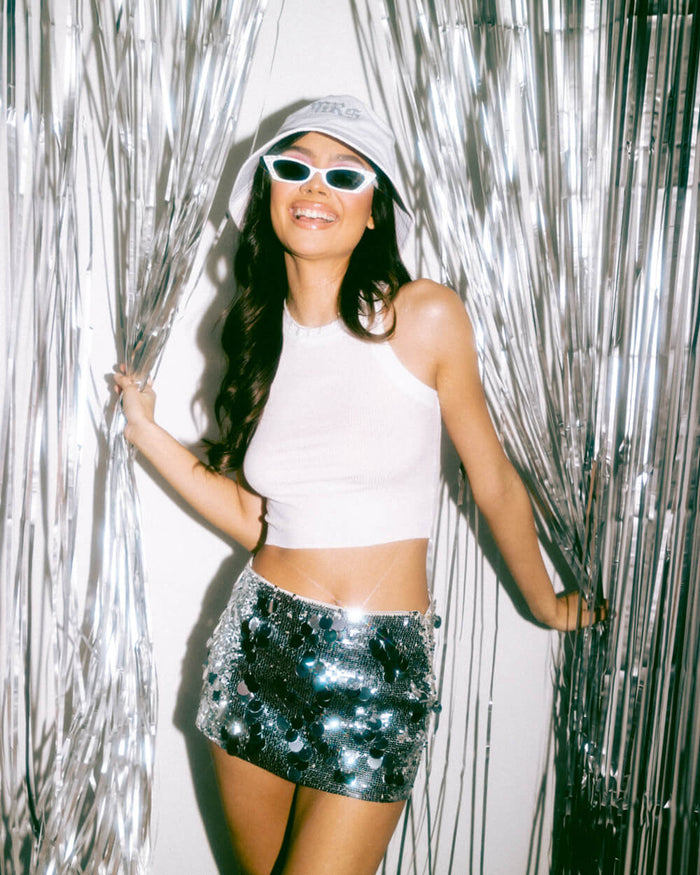 Silver Lining Curtain
The silver lining to your party.
 2 matte silver foil curtains
 Pre-attached adhesive
 Each curtain is 3 ft x 7 ft
This 2-pack is destined to make your photo area a real party starter. Whether you're setting up for a bach party, grad party, work party, or party party - this is a must.