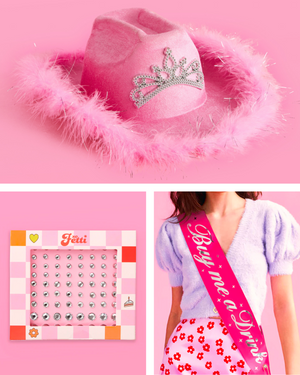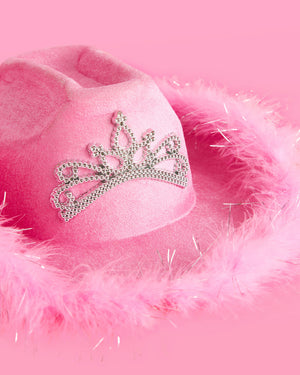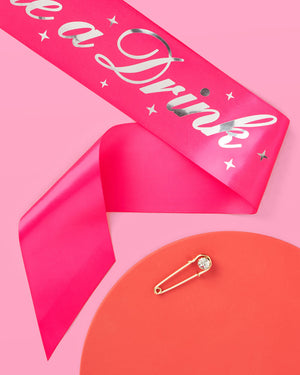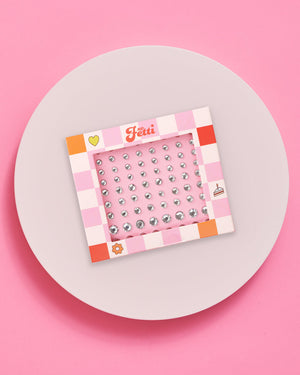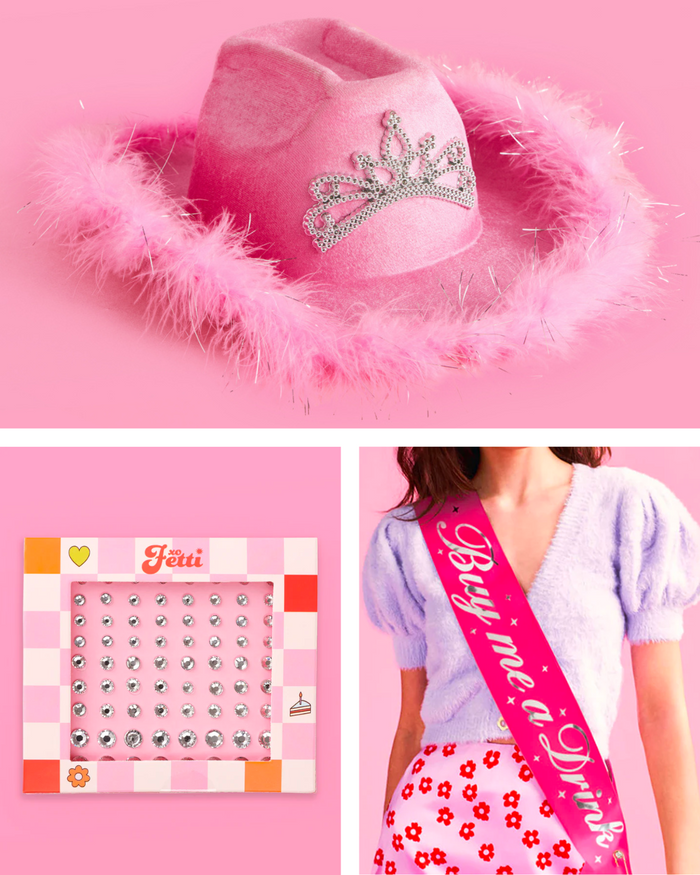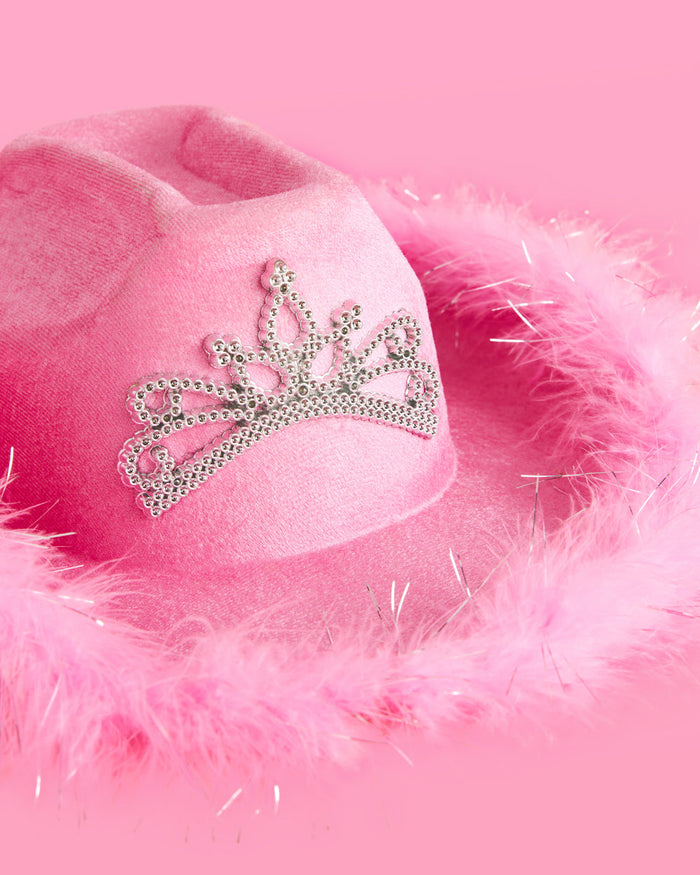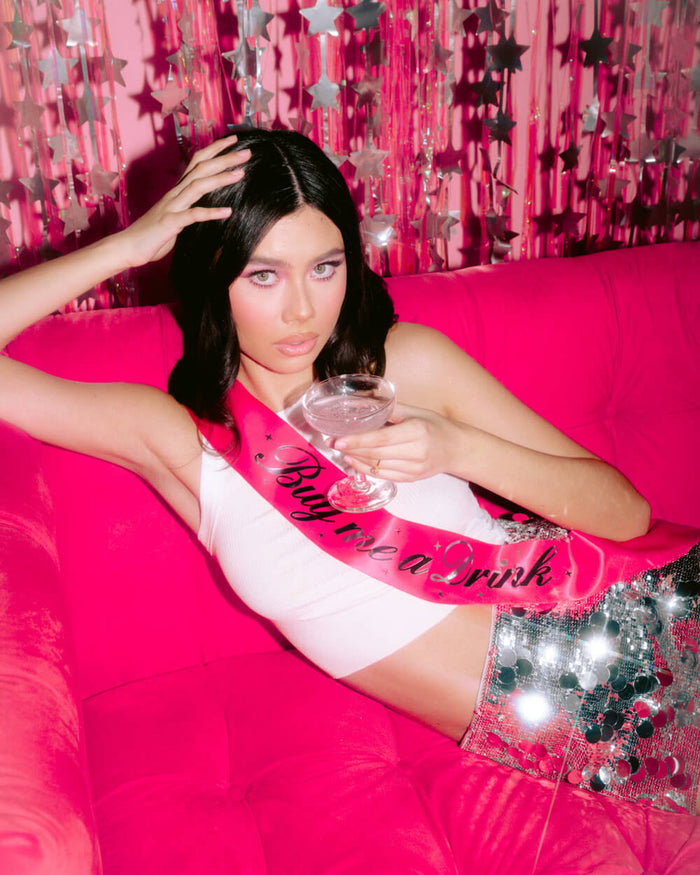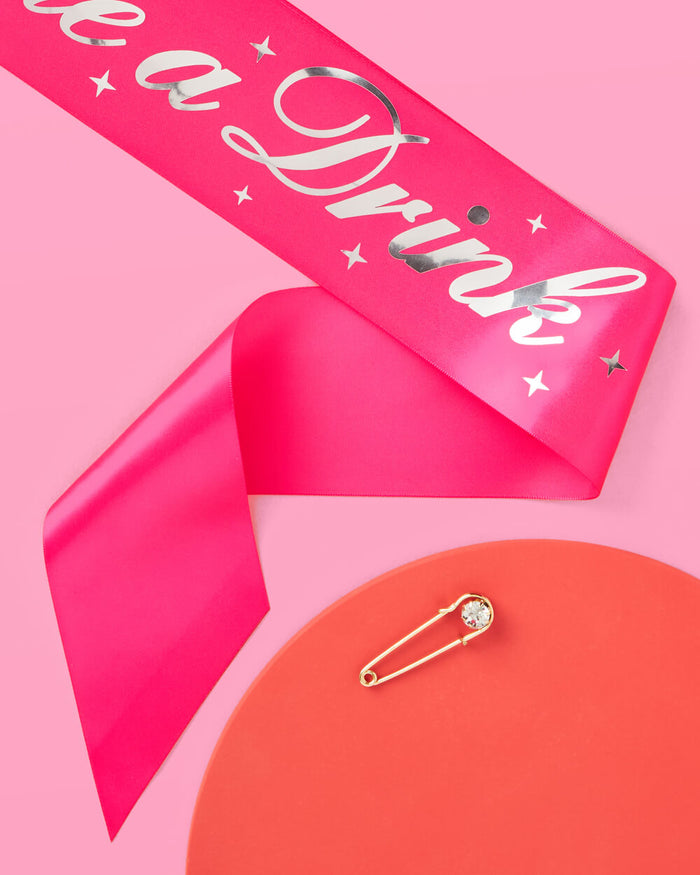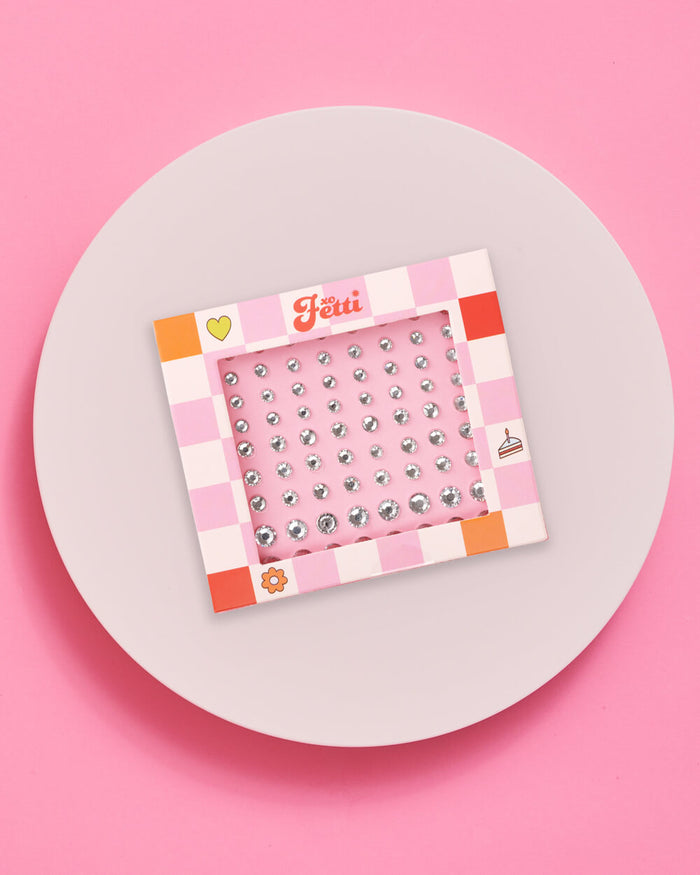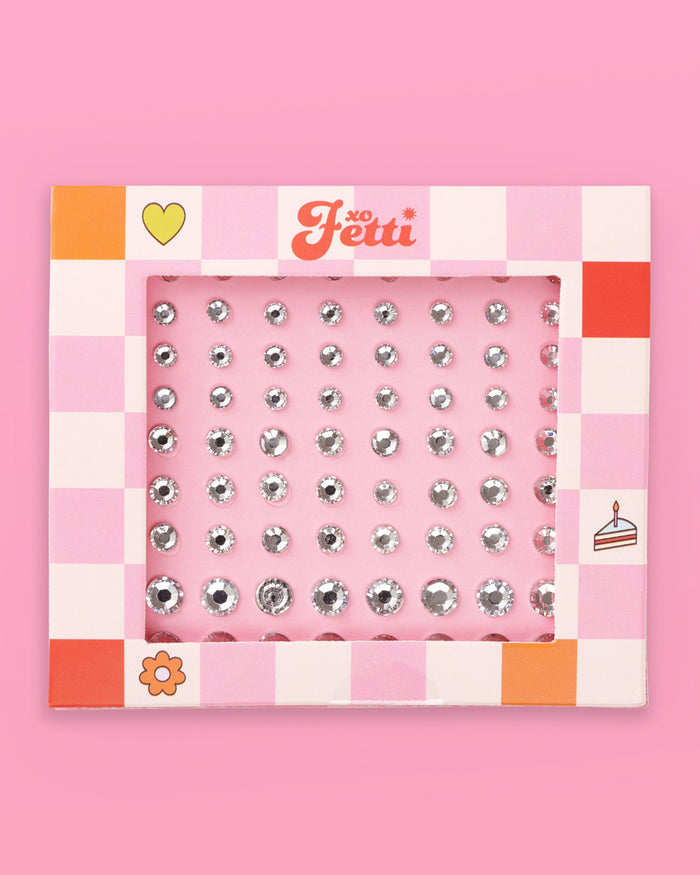 Lets Go Girls Pack
We're going out tonight.
 Pink velvet cowgirl hat w. rhinestone tiara
 Hot pink silk sash + diamond pin, iron friendly
 Set of 100 multi size face gems, easy application
Baching it up in Nashville or Austin? We've got just the *right* amount of Yeehaw décor. From hats, sashes, + face gems.. Make this ride the best one ever.