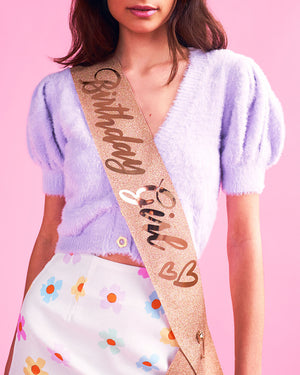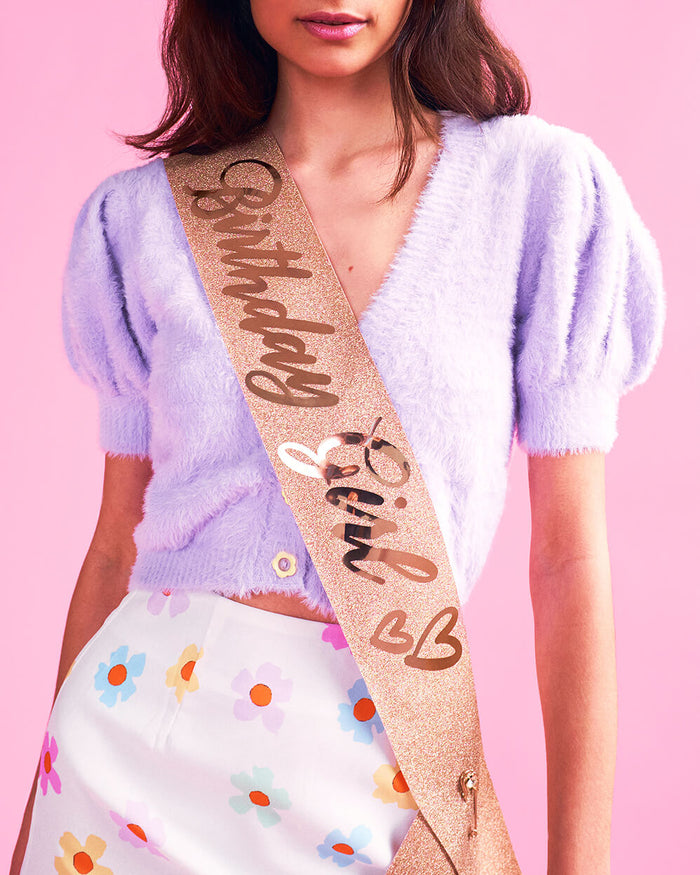 Golden Girl Sash
All Eyes on You.
 Rose Gold sparkly sash w/ rose gold foil + diamond pin
 Measurements: 3.5in. wide; 33in long
 Wrinkles? No worries - our sashes are 100% iron-friendly.
As if your friends singing "Happy Birthday" all night wasn't enough, this sash guarantees everyone around you will know it's YOUR special day. Heads are destined to turn as you walk through the door with your new fav accessory.